UW-Parkside Students display their work at Research in the Rotunda
Published: March 23, 2022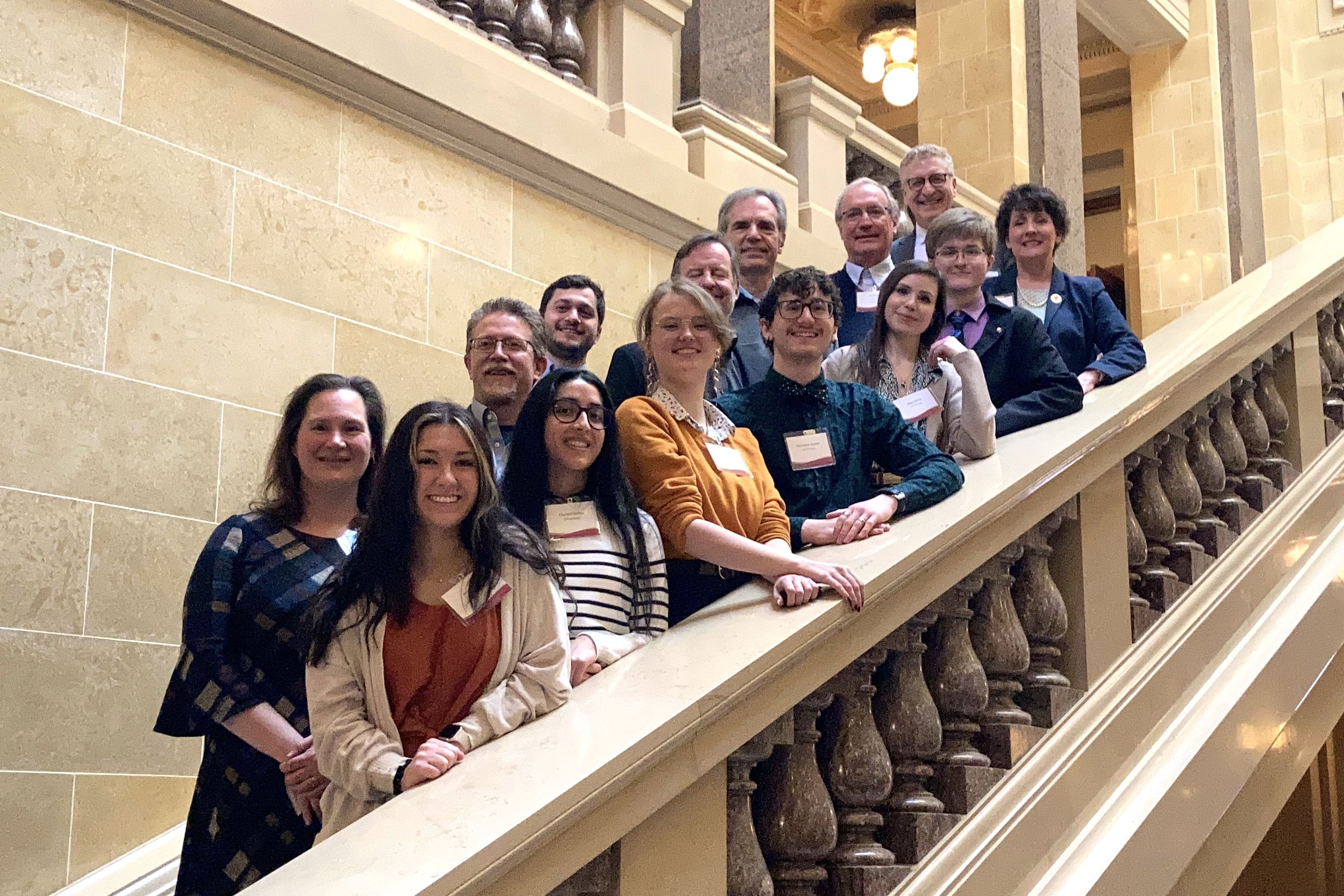 University of Wisconsin-Parkside students joined nearly 150 undergraduates across the University of Wisconsin System to showcase their outstanding research at the 18th annual Research in the Rotunda on March 9 at the State Capitol in Madison.  
UW-Parkside students and their faculty mentors discussed their poster displays inside the state Capitol Rotunda. The event, which returned this year after a one-year hiatus, featured six selected undergraduate student research projects with presenters from each of the 13 UW campuses. Attendees also included chancellors, provosts, and vice chancellors.  
Tommy Thompson, who retired as UW System President on March 18, along with several state Legislators, stopped by the Rotunda to talk with students about their projects and future career plans. Rep. Tod Ohnstad, (D-Kenosha), recognized UW-Parkside students and faculty for their participation in the State Capitol event in his recent e-newsletter.  
Research in the Rotunda is sponsored by Kwik Trip, Wisconsin Manufacturers & Commerce, the Wisconsin Technology Council, the Wisconsin Alumni Research Foundation, and the UW-Milwaukee Research Foundation. The event is supported by the Wisconsin Department of Administration and the UW-Madison Memorial Union. 
The names and majors of UW-Parkside students who participated (faculty mentors in parenthesis) include: 
 
Jenna Eschner, a recent graduate in psychology (Meredith McGinley) 
Peter Kveton, a junior physics major (Boo Soo Kim) 
Christopher LeValley, a junior chemistry major (Lori Allen) 
Alyssa McBain, a senior geosciences major (John Skalbeck) 
Madelynn Sinclair, senior biological sciences major (Gregory Mayer) 
Charlotte Aguirre, a senior molecular biology and bioinformatics major (David Higgs)