UW-Parkside Sports Sales Team Reaches Sweet Sixteen in Corporate Sales Competition
Published: March 21, 2023
By:

Chase Fisk, CNHS External Relations & Marketing Graduate Assistant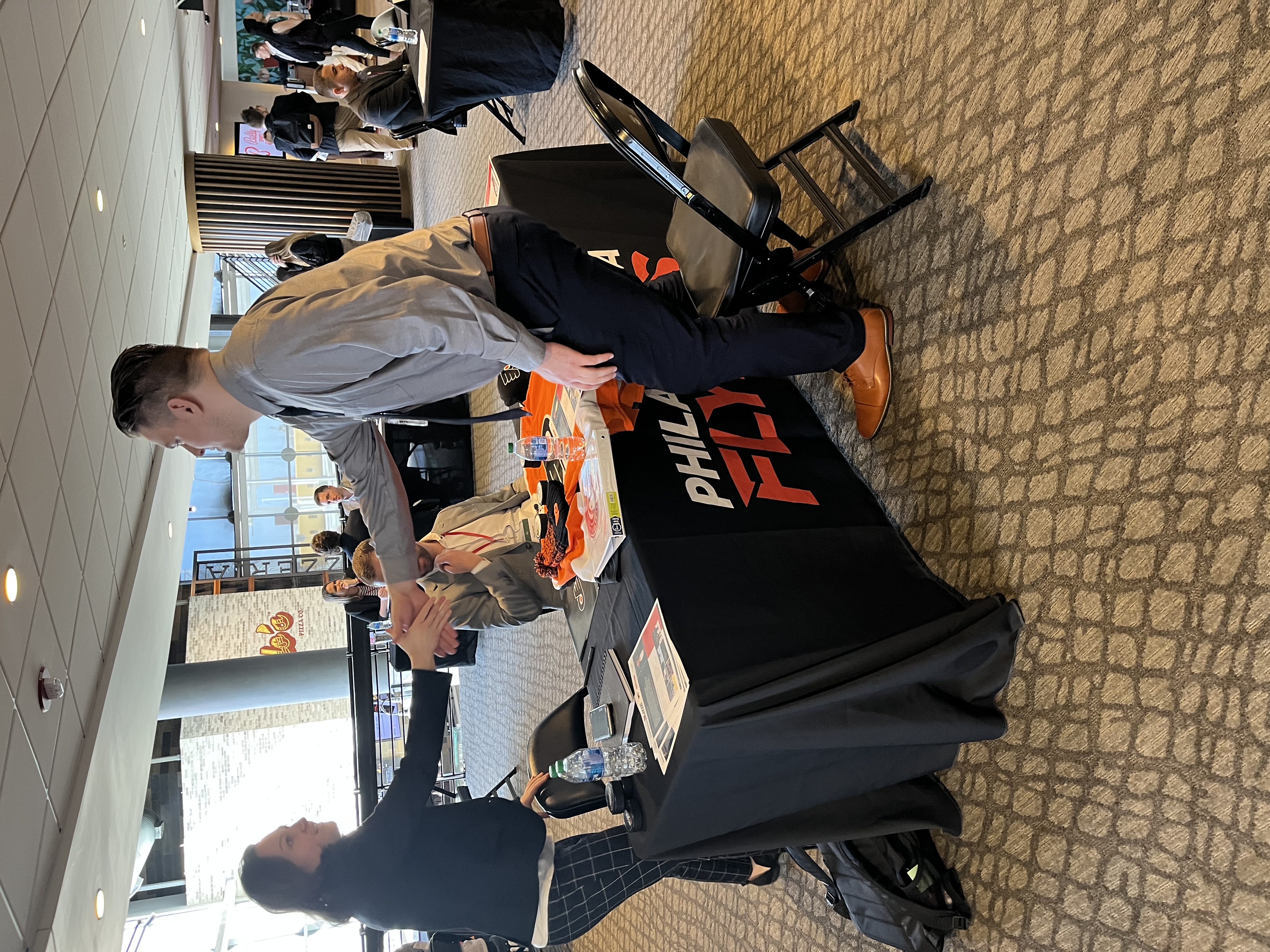 The University of Wisconsin-Parkside Sports Sales Team wrapped up competition at the National Sports Sales Championship co-hosted by Baylor University and the Atlanta Hawks. The Championship, held inside State Farm Arena in Atlanta, Georgia over the course of several days, was a bracket-style event in which schools compete in mock sales calls with professional organizations.
For the second year in a row, College of Natural and Health Sciences associate professor Kyle Brannigan lead the UW-Parkside team to a sweet sixteen appearance in the corporate sales portion of the tournament. Dr. Brannigan's team came into the tournament being ranked #22 in the country, over some Division I universities. Leading the way for the Rangers team was Ronald Doane, who was individually ranked #39 in the country, alongside his teammates Kyle Holmes and Jake Marseo.
The team competed in front of professional sports organization leaders from the Brooklyn Nets, Los Angeles Clippers, Tennessee Titans, and over 90 other organizations. This event is an excellent way for the competitors to expand their career network with interviews with these professional organizations in hopes of earning a job in the future.
Each of the professional organizations held one-on-one mock interviews with the competitors during which each student was able to earn job offers from professional teams. Along with meeting with professionals in the sports industry, each team learned from keynotes speakers such as Atlanta Hawks CEO Steve Koonin.
Dr. Brannigan, who has an extensive background in professional sports organizations, was positive his team's performance and believes that he can continue to help his students to not only improve in future tournaments, but also break-through into the sports industry.