UW-Parkside Holds Local Qualifying Event For the Big Idea State Competition
Published: March 27, 2023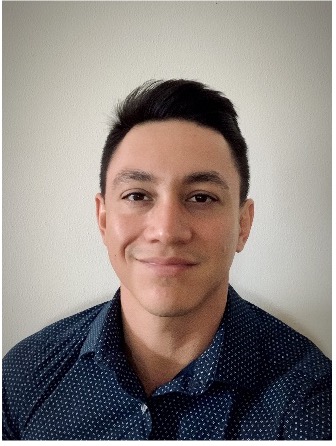 Juan Torres Meza was announced the winner of the University of Wisconsin-Parkside Big Idea Local Qualifying Competition. Meza, an MBA student at UW-Parkside, presented his Biz Optimization Idea that will develop a consulting business targeting minority and disadvantaged businesses, offering needed assistance in finance, strategic planning, and business management.  
He will represent UW-Parkside at the 2023 WiSys Big Idea Statewide Tournament on April 22 at UW-Whitewater. The WiSys Big Idea Tournament is an entrepreneurship competition open to undergraduate and graduate students attending University of Wisconsin System schools across the state (except UW-Madison). The competition teaches cutting-edge lean startup business development tools, provides business mentorship and allows participants to compete at the state level for a chance to win seed funding for their idea.
Two undergraduate students tied for second place in the local qualifier– Dayana Gamez and Samantha Ramirez. Gamez is developing AscensiStars, a specialized coaching business to help people achieve their human potential. Ramirez presented Zipies, a revolutionary winter boot that seamlessly converts into a platform-style high heel with just one zip, providing both fashion and practicality in cold weather conditions. Other creative projects presented by students included developing a hempcrete business and musical videos to capture youth experiences growing up in southeast Wisconsin.
Judges for the local qualifier competition at UW-Parkside were Jason Blumenfeld, Associate Vice President at Johnson financial group, Tom Nelson, Managing Director of T G Nelson Company, LLC, and Cameron Vetter, Principal Architect of the Octavian Technology Group. 
Participants in the competition represented disciplines from across the university, and were at various stages of their college careers. Peggy James, Interim Director of the Center for Research in Innovation and Smart Cities, the sponsor of the competition commented, "The competition always reminds us of how much creativity is present in our young folks; it is the job of the university to encourage and nourish the innovative thoughts of our students."
For more information on The Big Idea contact Peggy James, UW-Parkside, james@uwp.edu.
---
The University of Wisconsin-Parkside is committed to high-quality educational programs, creative and scholarly activities, and services responsive to its diverse student population, and its local, national, and global communities. We are a dynamic learning community grounded in academic excellence and focused on student success, diversity, inclusion, and community engagement. The campus serves as a premier comprehensive public institution and a destination of choice, serving as a focal point of local, regional, and global progress.
WiSys was established in 2000 and is an independent, nonprofit supporting organization for the UW System. WiSys advances scientific research throughout the state by patenting technologies developed out of the universities and licensing these inventions to companies capable of developing them to benefit Wisconsin and beyond.