Sergio Correa: Excellence in Advising Award
Published: August 30, 2021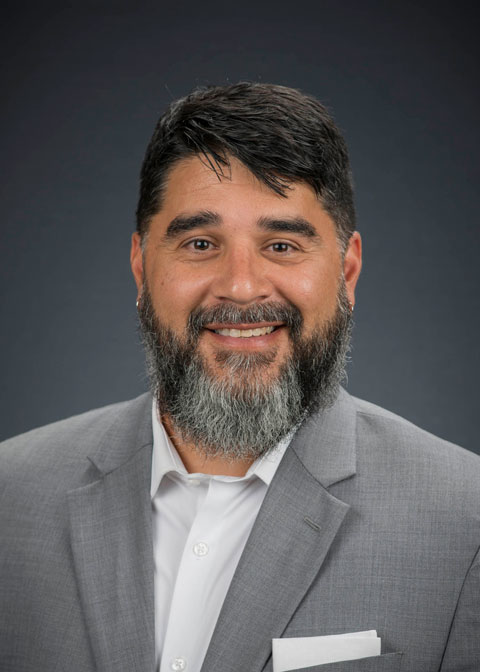 Sergio Correa is an Academic Advisor at UW-Parkside. He is a proud alumnus of the University of Wisconsin-Parkside with a bachelor's of science degree in business management. During his time at Parkside, Correa was a member of the men's soccer team and held student leadership positions including Peer Health Educator, Resident Advisor and Campus Ambassador. It was through these positions that he developed his interest in higher education as a career. Correa and his wife Carla, also a graduate of Parkside, live in Kenosha with their two children, Giovanna and Santino.
Correa began his professional career at Parkside in August 2000 as an admissions counselor. He has had the opportunity to serve in various capacities within the Office of Admissions including new freshmen counselor, transfer admissions counselor and orientation coordinator. It was during his time working with transfer students that he developed an interest in the area of academic advising. In February 2019, he began his role as an academic advisor in the College of Business, Economics and Computing.
Correa was nominated by his grateful students for this award. One student says, "Mr. Correa had helped me plan and excel everything out. He was on top of it, just as I wanted and needed it. Because with his work, I was able to see this is the path I need and want. He even told me with taking a class or two I can have a triple major - I appreciate that because this means he cares about his students and their degrees as much. Always respectful and replies for any silly questions I have. "
Another student writes, "Sergio has provided me with the best information possible during my transfer to UWP. Not only that but he has helped me in so many ways succeed and be able to find the classes needed for me to graduate. Sergio is always quick to respond and very flexible with his hours and when he can meet which is very important when helping students out. I have appreciated his efforts to help me succeed and work towards my future."
Correa's kindness, commitment, and knowledge has made him a valuable asset for UW-Parkside and the students who he serves. "Mr. Correa has been have extreme value to me as I navigate the waters of college. He is knowledgeable, approachable, and understanding. I can't tell you how many times I've gone to him with similar questions and he always took the time to explain. He is one of UW Parkside greatest assets. If he ever read this, thank you for everything."
Congratulations, Sergio!