UW-Parkside to Host New Portrait Series The Passions Project
Published: January 25, 2023
NOTE: The Passion Project Reception and Panel has been rescheduled for Thursday, March 2, from 4:30-6:30 pm in the Art in the Library Space. There will be free food & discussion with the artist and panelists, including UW-Parkside students and alumni.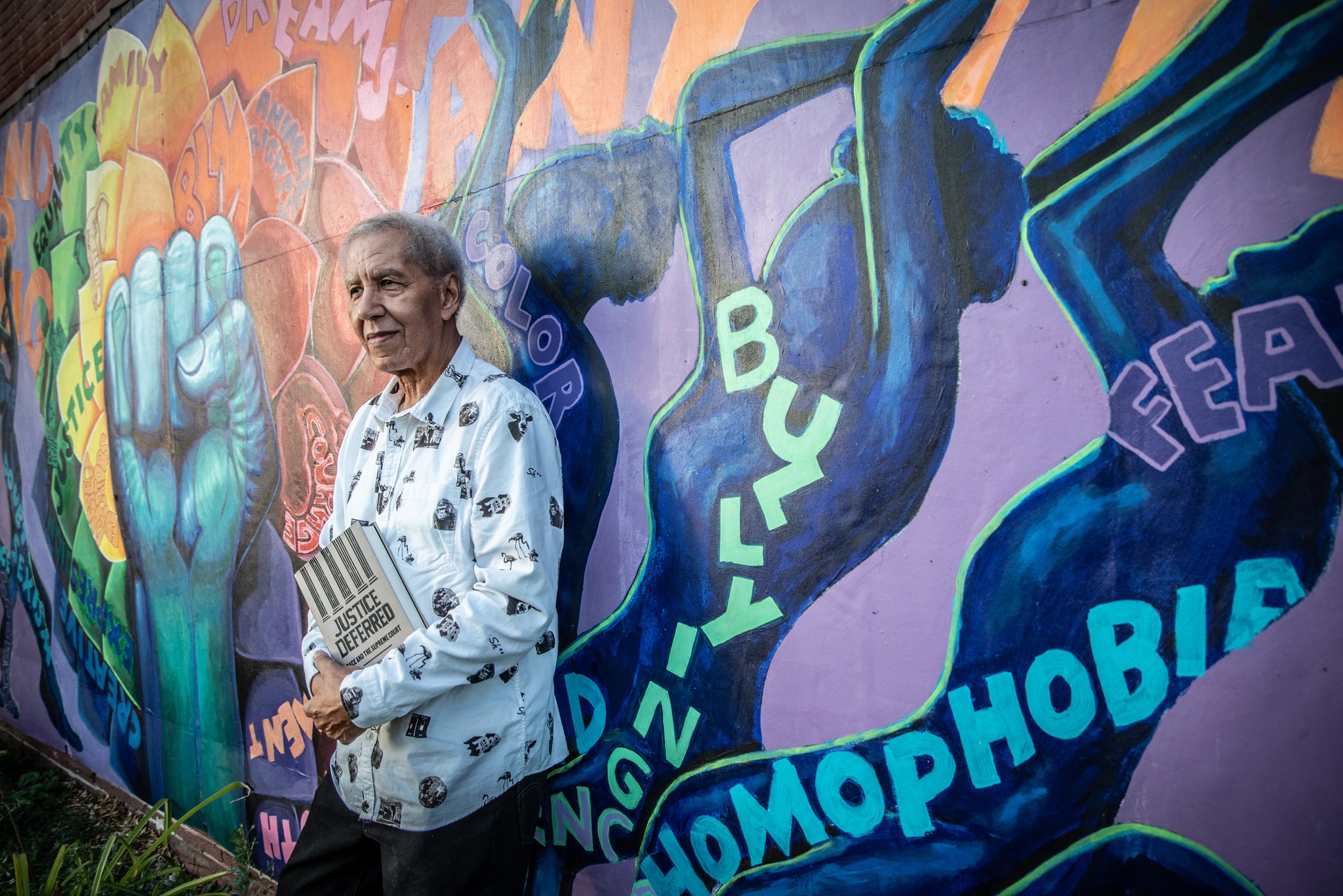 THE PASSIONS PROJECT | LGBTQ+ Racine, presented by Racine native and art activist, Heidi Wagner, will be on display at UW-Parkside Library Art Space Jan. 17 through March 10. Wagner's work encourages people to "Be you. Be celebrated."
The community is invited to a reception and panel discussion on Thursday, March 2 from 4:30 to 6:30 p.m. The panel discussion includes artist Heidi Wagner along with UW-Parkside students and alumni who are featured in the exhibit. They are Enzo Daniel ('18), Juliana Garcia-Malacara (Juju) (current student), Alberto Huerta ('16 & '20) and John Powilaites ('95 &'96). The panel discussion will run from 5-6 p.m. and will be hosted in the Art in the Library space at UW-Parkside.
Through this series, Wagner tells the stories of the members of her own queer community as a way of creating social connection and building a safe, inclusive community that welcomes and affirms all. "When you see people engaged in their passion you no longer see how they are different from you. You see a way to connect." said Wagner, photographer and creator of THE PASSIONS MOVEMENT.
Throughout the process of photographing Racine residents, Wagner has become woven into a tapestry of stories and experiences which are shared in the exhibit. She recalls, "I was a queer kid growing up here. I've left and returned, and have lived the change that has happened. To see this work being supported and embraced feels like coming full circle. There is more work to be done, but it is amazing to me that this is happening here, now."
Wagner has partnered with the United Way of Racine County and the Racine Arts Council to capture the stories and passions of local multigenerational queer persons through the art-based, community-impact photo installation.
The Passions Project is presented in partnership by UW-Parkside's College of Arts and Humanities, Guskin Center for Community and Business Engagement, Library, LGBTQ Resource Center, Office of Equity, Diversity and Inclusion, Office of Multicultural Student Affairs, and Rainbow Alliance.
About THE PASSIONS MOVEMENT
THE PASSIONS MOVEMENT embodies the work of THE PASSIONS PROJECT, a collection of photos created by nationally recognized photographer and art activist Heidi Wagner. The mission of THE PASSIONS MOVEMENT is to combine art with individuals' stories to create a new narrative around living with passion and purpose inclusive of all races, creeds, genders and gender identity. Through photography, public art installations, digital engagement and community impact, the project provides a dynamic platform to ignite social change through increasing community awareness, connection, inclusion, and visibility. Sponsors of THE PASSIONS PROJECT | LGBTQ+ Racine include United Way of Racine County, Johnson Financial Group, Twin Disc, Helen & Craig Leipold, Plumb Gold - Plumb Silver, The Prairie School, and Racine Arts Council. To learn more, visit www.thepassionsmovement.com.
---
The University of Wisconsin-Parkside is committed to high-quality educational programs, creative and scholarly activities, and services responsive to its diverse student population, and its local, national, and global communities. We are a dynamic learning community grounded in academic excellence and focused on student success, diversity, inclusion, and community engagement. The campus serves as a premier comprehensive public institution and a destination of choice, serving as a focal point of local, regional, and global progress.
---
Media Contact
Jen Adamski
(414) 204-0135
jenadamskiwi@gmail.com
Interview booking for Heidi Wagner - https://calendly.com/heidiwags14/availability-nov-1-11