University Communications
Welcome to the UW-Parkside University Communications home page. We are responsible for media relations, news releases, news page content, social media accounts, the Monday Update, and much more.
Note: This is not the communication academic program.
LET US KNOW!
We want to hear from you!

Our goal is to help tell the UW-Parkside story and inform our campus community and southeast Wisconsin about the many exciting things going on here at UW-Parkside. By filling out this form, you open a dialog about your upcoming projects/goals and needs, and help us know how to best tell the Parkside story. Get started by letting us know!
Let Us Know Form
MEET OUR TEAM!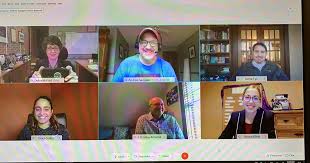 As many of you know, UW-Parkside's previous Communications Director John Meilke retired in July. Since then, our Communications Team has gone through a number of additional changes, so we thought now would be a great time to re-introduce the UW-Parkside community to our new team members!