University Communications
Welcome to the UW-Parkside University Communications home page. We are responsible for media relations, news releases, news page content, social media accounts, the Monday Update, and much more.
Note: This is not the communication academic program.
LET US KNOW!
We want to hear from you!

Our goal is to help tell the UW-Parkside story and inform our campus community and southeast Wisconsin about the many exciting things going on here at UW-Parkside. By filling out this form, you open a dialog about your upcoming projects/goals and needs, and help us know how to best tell the Parkside story. Get started by letting us know!
Let Us Know Form
MEET OUR TEAM!
As many of you know, UW-Parkside's previous Communications Director John Meilke retired in July. Since then, our Communications Team has gone through a number of additional changes, so we thought now would be a great time to re-introduce the UW-Parkside community to our new team members!
Communications Manager - Derek Fye '18
Derek joins University Relations as the Communications Manager from his previous role as the Creative Services Front Office Manager. He has been involved with UW-Parkside communications since 2017 when he joined as a student intern. He graduated in December 2018 with a B.A. in English and a communication minor. Derek's duties include tracking Parkside media stories, assisting with commencement communications, monitoring daily clips and weekly highlights, writing and distributing news releases and stories, managing social media, and more. He lives in Racine with his wife and two dogs.
Email: fye@uwp.edu
Phone: (262) 771-5419
Communications Graduate Assistant- Morgan Niesen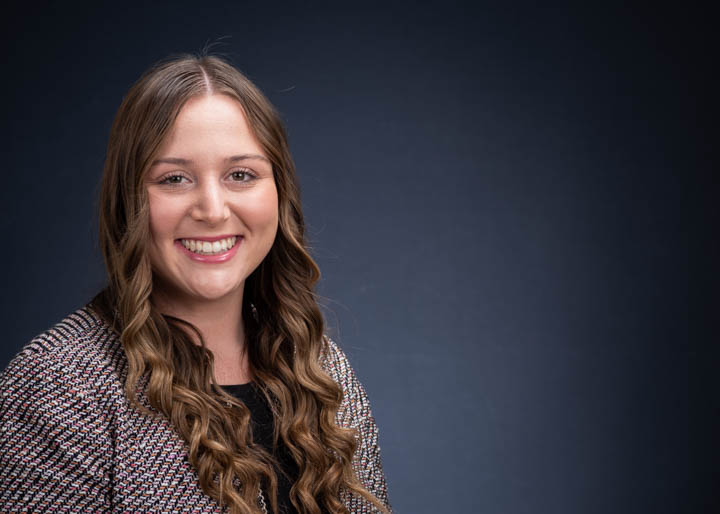 Morgan joins the team as a Graduate Assistant from her previous role as the Communication Department's Intern. She has been involved with UW-Parkside communications since the fall of 2020 when she transferred to Parkside as a student and became the Public Relations intern for the department. She graduated in May 2022 with a B.A. in Communication and three minors in Public Relations, Organizational Communication, and Digital Media and Production. Morgan is currently pursuing her master's degree in Professional Communication at UW-Parkside alongside being a Graduate Assistant. Her duties include social media management and content creation.  
Email: niesenm@uwp.edu
Follow Us On Social Media