UW-Parkside Geography Students Partner with Racine Arts Council for Quilts on Barns Project
Published: May 3, 2022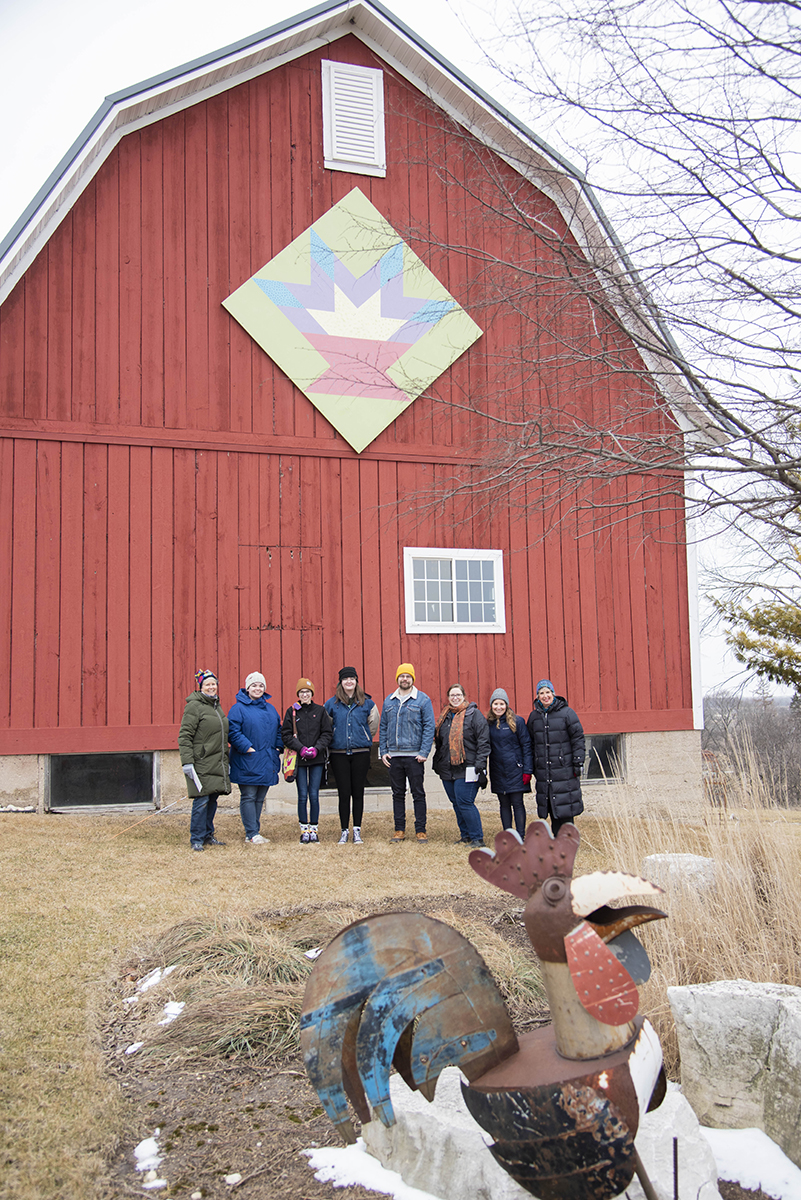 On a cold afternoon in March, the students in Dr. Caitlin Curtis' GIS and Communities class piled into a van and headed west of the Interstate in Racine County to tour a few of the barns they had been researching for a community-based learning project. The class is partnering with the Racine Arts Council (RAC) to create an interactive, narrative-driven map of the Quilts on Barns in the county. Kathi Wilson, President of the RAC, led Professor Curtis and the students to three farms: Tulip Basket, Connecting the Arts, and Wisconsin Heartland. Owners at two of the locations took the students through the barns telling them about the history of the farms and how they got involved in the Quilts on Barns project.
Each barn has an 8'x8' quilt block on the front which can be easily seen from the road and is part of a folk art initiative to draw attention to the Racine countryside and its farming heritage, and to promote tourism in the area. The geography class is using Geographic Information Systems (GIS) to plot each of the barns on a map while also collecting stories and photos from the owners about each farm to create a fun interactive experience for visitors.
The cows at Malchine Farms (Wisconsin Heartland) were a huge hit with the students as were the immense tractors.