A Conversation With Charlie Sykes
Overcoming Partisan Politics for the Good of the Public
Sponsored by the Tommy G. Thompson Center, this Q&A Session, moderated by Parkside Political Science & Law professor Ross Astoria, will focus on Sykes' new book How the Right Lost Its Mind. Engage with Charlie Sykes with your own questions in this unique forum about overcoming partisan politics for the public good, and Sykes' many literary contributions to the world of politics.

 
Thursday, March 21  |  7 PM  
Student Center Ballroom  |  Free
Charlie Sykes is an NBC and MSNBC contributor, a contributing editor at the Weekly Standard, and the host of the magazine's Daily Standard podcast. He is also author of nine books and was co-editor of the National Review College Guide. His most recent book, How the Right Lost Its Mind, is an account of how the American conservative movement came to lose its values. It was published by St. Martin's Press in October 2017.
Charles Sykes has written for The New York Times, The Wall Street Journal, Newsweek, Time.com, USA Today, and many other national publications. He has appeared on Meet the Press, ABC, NBC, Fox News, CNN, PBS, the BBC, and has been profiled on NPR in addition to appearances on a number of other programs. He has also spoken extensively on university campuses. 
Until he stepped down in December 2016 after 23 years, Sykes was one of Wisconsin's top-rated and most influential conservative talk show hosts. In 2017, he was co-host of the national public radio show, "Indivisible," which originated from WNYC. 
THERE WILL BE A BOOK SIGNING AFTER THE SESSION!

Sykes presents an impassioned, regretful, and deeply thoughtful account of how the American conservative movement came to lose its values. How did a movement that was defined by its belief in limited government, individual liberty, free markets, traditional values, and civility find itself embracing bigotry, political intransigence, demagoguery, and outright falsehood?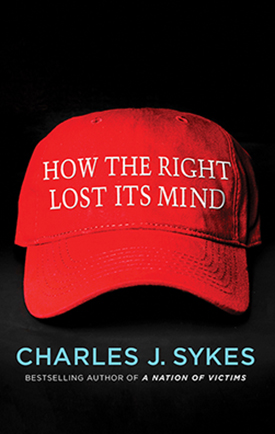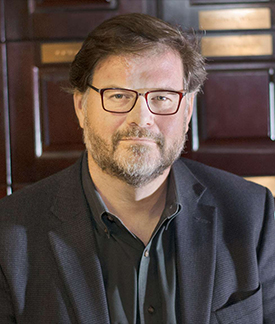 Look out for A Conversation With our next guest: Jonah Goldberg!
National Review senior editor Jonah Goldberg is a bestselling author and columnist and fellow of the National Review Institute. In 2011 he was named the Robert J. Novak Journalist of the Year at the Conservative Political Action Conference (CPAC). He has written on politics, media, and culture for a wide variety of publications and has appeared on numerous television and radio programs.
 
Tuesday, April 9