Marley Uran-2016 Newman Civic Fellow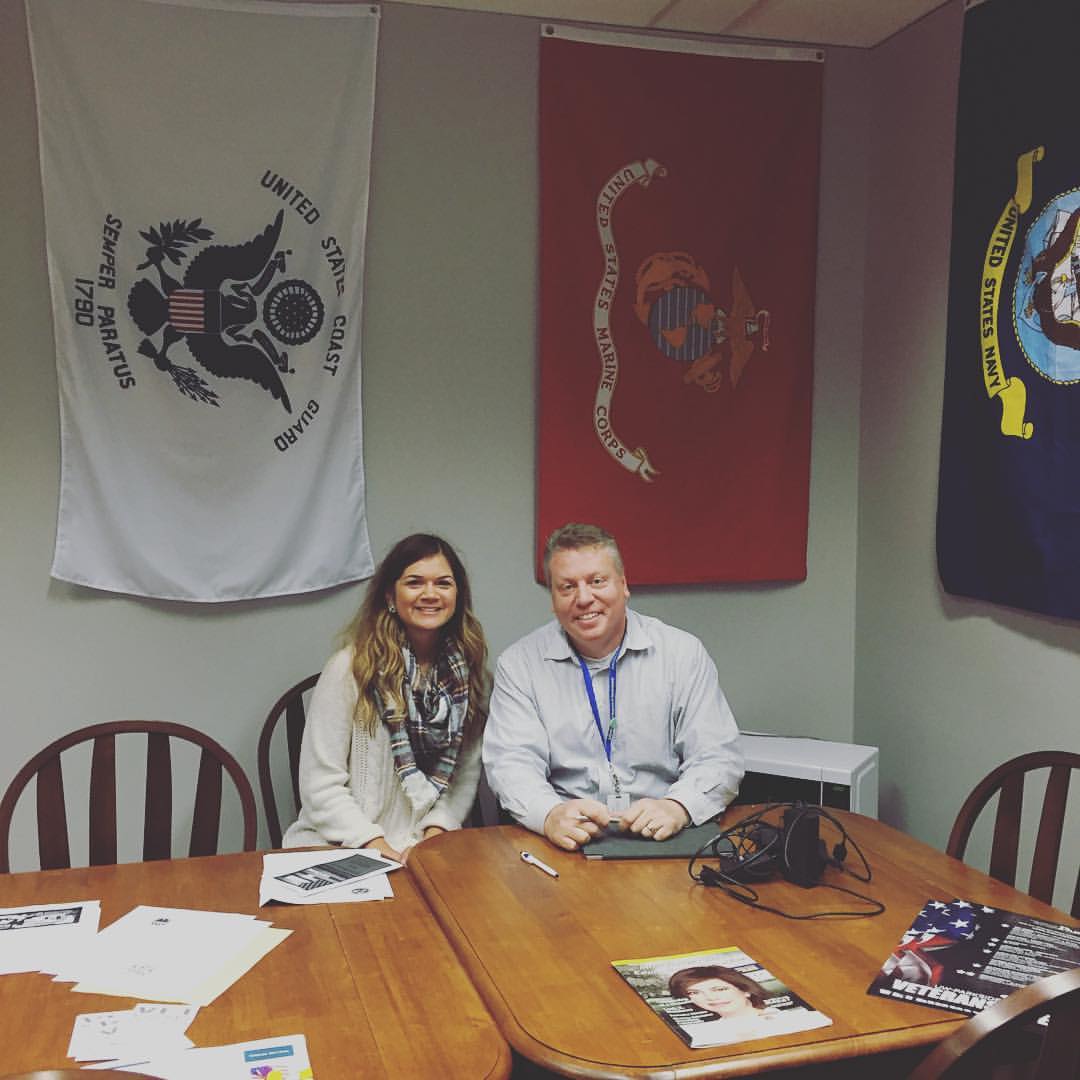 The National Campus Compact organization's Newman Civic Fellowship designation recognizes and supports community-committed students who have demonstrated an investment in finding solutions for challenges facing communities throughout the country. Newman Civic Fellows are nominated by college and university presidents and chancellors each year.
The 2016 Newman Civic Fellow for the University of Wisconsin-Parkside was current junior Marley Uran. Marley has been involved in a variety of public service endeavors since her first year at UW-Parkside. Marley has participated in various days of service, and has served as an AmeriCorps VISTA member with the veterans division of Racine County Workforce Solutions for six months. In addition to the general online resources and learning opportunities offered by Campus Compact to Newman Civic Fellows to prepare them to be effective agents of change, a special event was help for them this past November. In partnership with the Edward M. Kennedy Institute for the United States Senate, Campus Compact hosted a national convening of the 2016 Newman Civic Fellows in Boston. Below is a brief description of Marley's experience.
For what activities were you awarded the Newman Civic Fellows designation?
Marley: I was awarded the Newman Civic Fellows award for the service work with Invisible Children in 2012, a mission trip I took to Zambia, Africa in 2014. In addition, I volunteered with HALO's Santa Village in 2015. Finally, I served often with my churches youth group in 2015/2016.
What types of activities did you do at the national convening in Boston hosted by Campus Compact? Which did you find most enjoyable?
Marley: At the event, we participated in a Senate Immersion Model, listened to guest speakers, learned about solving conflict. Of course there was lots of networking!  I personally enjoyed the Senate Immersion Model.  It gave me an idea of the actual process the Senate goes through to pass legislation.  We were assigned our own state, political parties and issues.  I really got to feel like I was a part of the Senate. 
Did the other Newman Civic Fellows make an impression on you?
Marley: It was wonderful to meet other Newman fellows!  It was great to see all the different skill sets and issues people are working on.  It truly reenergized me and gave me hope moving forward with social justice issues.
What will you take away from the event?
Marley: The biggest take away for me from the event was that there genuinely are people who care about making the world a better place.  I knew this before attending the event, but the event made it even more real to me.