Turning CBL Experience into an Internship - Interview with Corrie Persson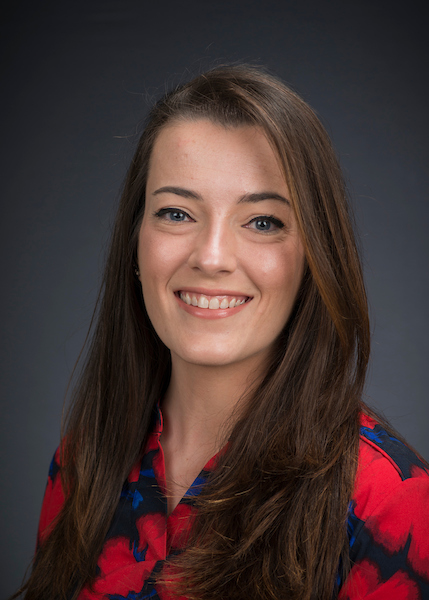 Published: April 5, 2019
Corrie Persson is a communication major at the University of Wisconsin-Parkside. Last fall, she took Integrated Marketing Communication, a community-based learning course that partnered with Focus on Community to organize a community-wide fundraiser. After her experience in the course, she was offered the amazing opportunity to work with Focus on Community as a media intern.

"It gives you a lot of experiences that you wouldn't necessarily get from a textbook or a lecture or a PowerPoint."

The primary focus of Integrated Marketing Communication was on fundraising, which plays a vital role in the success of events like the one the class organized for Focus on Community. The  event, called Focus Food Fest, invited families in the community to try pizza from local restaurants. Corrie worked in the local community to obtain silent auction donations and finding pizza places to commit to providing food for the event. "Fundraising was something that Focus was really interested in from me." The experience of working with a nonprofit to organize a fundraiser taught Corrie valuable skills that she knows will help her towards her career goals.
The experience was not without challenges. One of the biggest challenges was working to meet the deadlines of the event and ensuring that all the donations were collected on time. "We were getting donations up until the week before the event. Sometimes it was hard to plan around that." However, Corrie doesn't view this as a negative challenge. The donations received in the week before the event were an important part of making Focus Food Fest successful, and in the end the class raised over $2500 for Focus on Community.
When Corrie learned that only one student would be given the opportunity to intern with Focus on Community, she knew she wanted to be chosen for the opportunity. "They work with the prevention of substance abuse, working with teens primarily. That was something I was really passionate about. I had to learn how to sell myself." It's not always easy to talk about your best qualities, and this was one of the things that Corrie learned in her CBL course, as well as how to build a better resume.
Corrie's hard work paid off at the end of the semester when she was chosen as the student intern for Focus on Community.
The experience of being an intern can be incredibly rewarding. At her internship, Corrie was given the opportunity to learn about grant-writing, something she is interested in pursuing professionally. "It's a pretty big deal to do grant-writing so it's not like they're going to throw me in and have me write a grant for them, but to be able to edit it and see what goes into it is really good experience. There's no way I would get that [experience] in a class. There's only so much you can teach about a grant-writing process."
Corrie also has many opportunities to use the skills she learned in her communication classes at her internship. As the media intern, she works on the Facebook and Instagram pages for Focus on Community, as well as creating content for their website. "Learning how to write professionally even just on their social media and website is a good marriage between my major and career goals."

"I feel like I gained more out of [the experience] than even Focus on Community did."

Corrie's advice to students who are interested in taking a CBL course is to take at least one before you graduate. "It has given me a lot of life skills… there are things you get exposed to and experience with that you don't get in a classroom." Corrie's experience in her course led to networking and job opportunities, as well as allowing her to become more involved in the local community. To anyone curious about applying for internships, Corrie finds it to be a worthwhile experience. It might just be a line on a resume, but it's one that many employers look for post-graduation. It can be a lot of hard work, but it's work that's definitely worth it.