Getting Your Hands Dirty - Interview with Jessica Topp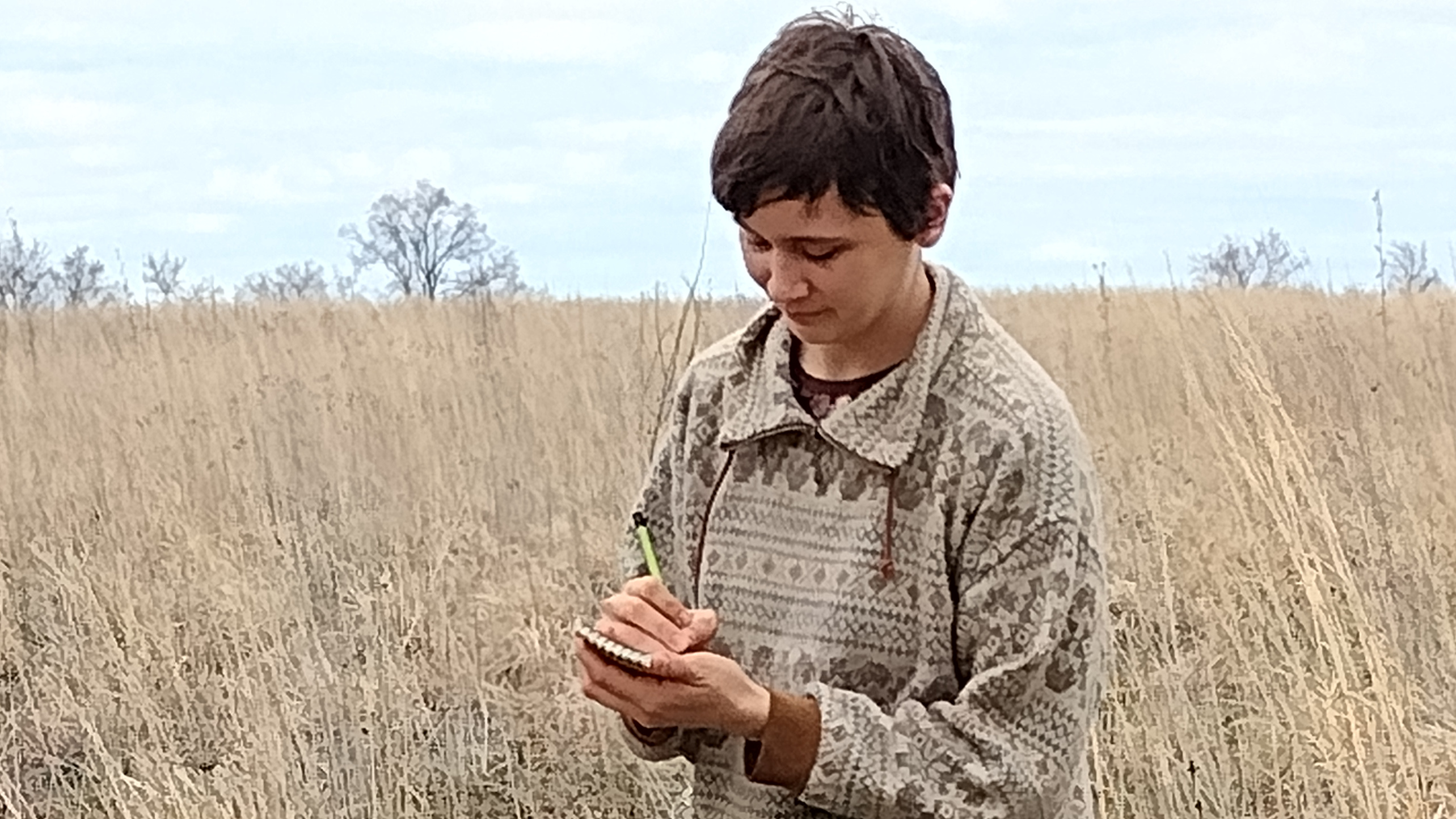 Student: Jessica Topp
Major(s): Environmental Studies (Biology concentration)
Minor: Biology and GIS
Class Rank: Senior 
July 2022
Jessica Topp didn't want to be stuck indoors for her internship, and she certainly got her wish: as the Water Sampling Intern for the Kenosha County Parks Department, she spent over a third of her time outside. In her role with the County, she tested for water quality parameters on the Pike River, developed trail restoration plans for Petrifying Springs Park, and worked on a prairie maintenance plan projected through the year 2030.
While Jessica wasn't afraid to get her hands dirty, there was also a highly technical side to the internship. As part of her trail restoration projects, she was encouraged to do a lot of reading on the topic of natural resource management. Additionally she wrote 10-20 page reports, complete with pictures, to guide maintenance staff conducting the work on the trails. Her knowledge of natural resource management was crucial to her role, and what she learned at UW-Parkside helped prepare her for these challenges.
"Technical writing is a valuable skill in the field…through my ecology classes I developed skills to learn information quickly, think critically, and problem solve."
Jessica hadn't always seen herself working in natural resource management, though. She first obtained a two-year engineering degree at Gateway Technical College, and then pursued Parkside's environmental studies program due to her passion for renewable energies.
"Because I value protecting the environment, I knew that by pursuing this program I would be happy with the outcome."
And what an outcome it was: Jessica combined her engineering background with natural resource management and was offered a position with Sigma Group (Milwaukee) as an entry-level environmental engineer after she graduated in May 2022. Jessica initially connected with Sigma Group through her internship with Kenosha County. They had been contracted through the Parks Department to help with the restoration work on the Pike River.
"Something that's been interesting to learn is how different organizations work together to meet a common goal…getting to understand those relationships [through my internship] will help me in my future position."
Jessica acknowledges that the internship wasn't always easy. She did everything from swinging a pickaxe to break up trails during frosty November weather, to creating graphs demonstrating water quality parameters over a five-year timespan. Jessica offers advice and encouragement to future interns:
"Everybody's experience is different, and don't shy away from the challenges. Push towards what is difficult because it'll make you a stronger and more valuable professional."
Jessica looks forward to revisiting some of these parks over the coming years to see how maintenance and management has progressed. While she won't be the one swinging the pickaxe here in Kenosha anymore, she feels a sense of pride for having contributed to the natural resource management of Kenosha County parks.
Kaila Bingen
Experiential Education Specialist
Office of Community & Business Engagement