Mural Arts: The Artist (Interview With Janet Arriaga)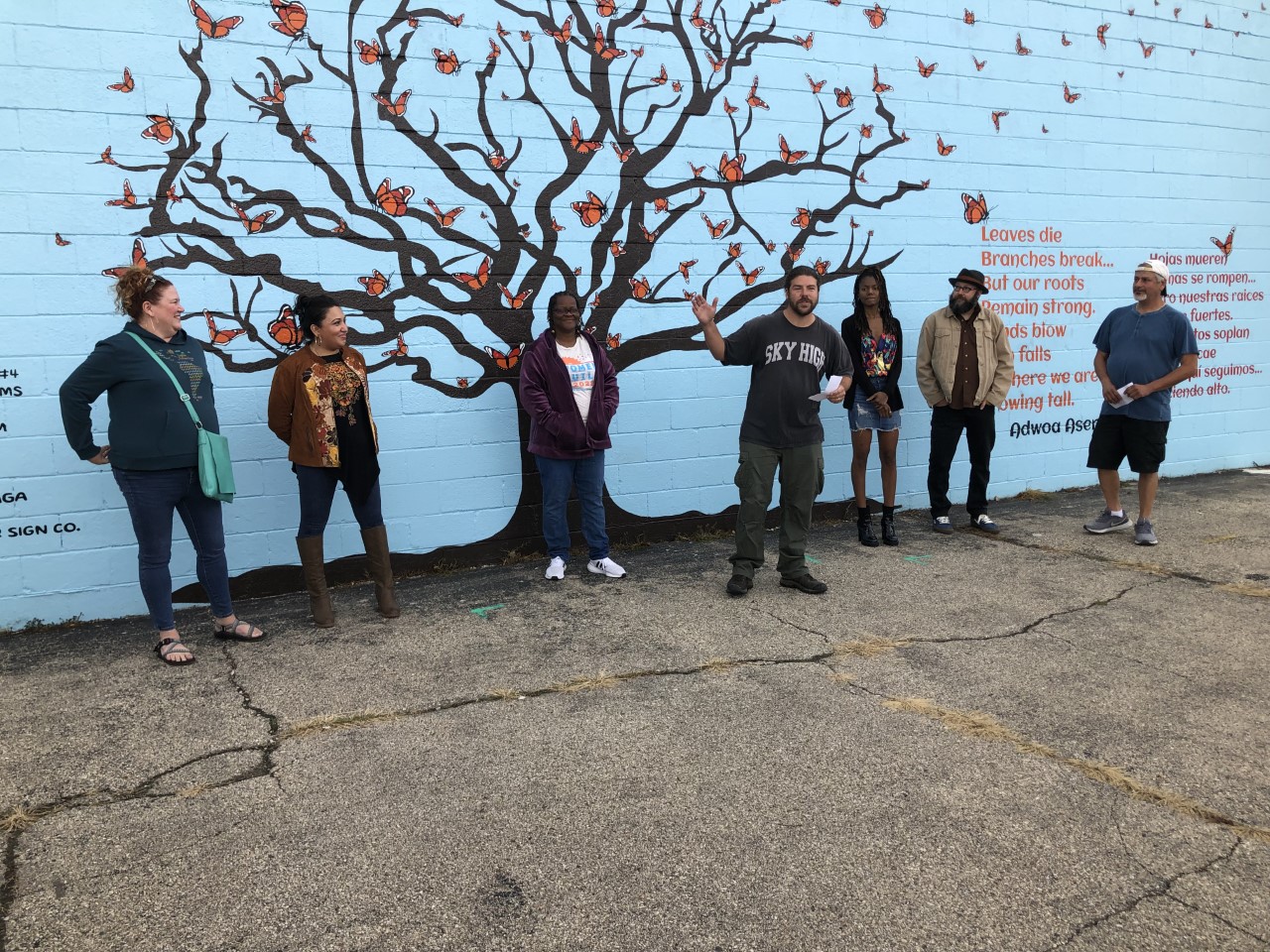 Student: Janet Arriaga
Major(s): Graphic Design w/ a Concentration in Fine Arts
Minor(s): Spanish
Class Rank: Class of 2022  
Decemember 2022
It's the dream for all creators to see their art in a place that everyone will see, and nobody will forget. Janet Arriaga was able to realize that dream. 
Using the words of poet and Parkside alum, Adowa Asentu, Arriaga made a design in Carey Watters' ART 374 course good enough to be chosen for The Wall Poems of Racine Project. In this interview, you can feel the passion behind Arriaga's words, and see why her design was chosen.  
-Tell me about yourself. 
"I'm currently a student working on my last semester, so I'm going to graduate in December, hopefully. It's been a long journey because I had to combine my family, which was my priority, and come back. It took me forever, almost more than six years to graduate. I have a major in graphic design with a concentration in fine arts and a minor in Spanish." 
-Tell me about the process of designing the piece as you were looking at the poem. 
"I fell in love with was Adowa's poem. I got it right away that it was like a metamorphosis, talking about what black people go through. In a way, I relate to that because being a minority is not easy. So I felt a click right away." 
-What was the main inspiration to create the piece? 
"In a previous class, I created a tree with butterflies and for some reason, I was obsessed with recreating it again. Especially the words and the meaning of the poem, it has to do a lot with the trees and the metamorphosis of the butterflies." 
-What was your reaction when you were chosen for the mural? 
"I was really surprised. I didn't expect to be chosen because there were a lot of potential candidates, so I felt like mine was good, but they were better. I also felt like I created a connection between the poet and myself because I got what she meant in the poem. I was surprised when she told me that she loves butterflies." 
-Describe your feelings after seeing the mural for the very first time. 
"I was very emotional. I wanted to cry because I did It. You know the feeling that sometimes you feel that you don't belong to a place, and after I saw it, it was like something that I created. It's living."
Maurice Campbell 
Content Writing Intern
Office of Community & Business Engagement