Uplifting The New Students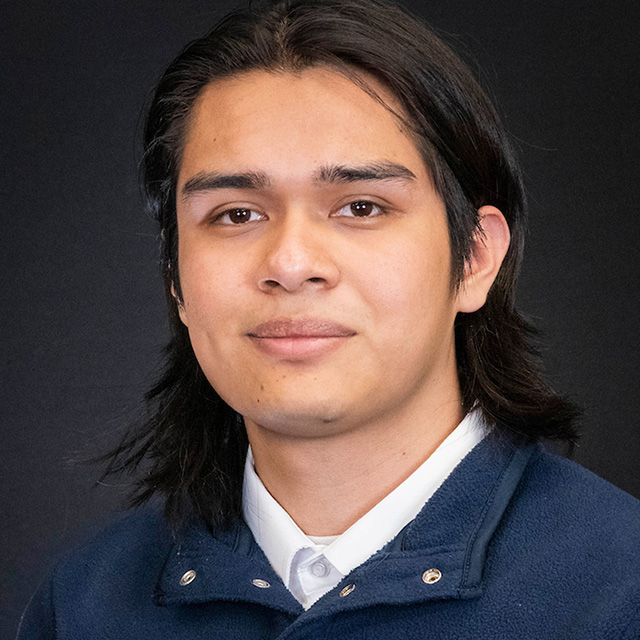 Student: Fernando Vargas
Major(s): Computer Science
Class Rank: Junior
February 2023
The jump from high school to college is challenging for many students. Being thrust into an environment where you are basically on your own, having the sudden responsibility to get to class on time, cook for yourself, do your own laundry, and stay on top of deadlines and other obligations can be a lot to handle. Here at UW-Parkside, we have students like Fernando Vargas helping fellow students manage the pressures they face by becoming a peer coach at Student Support Services, and I had the opportunity to interview him.  
Tell me about yourself. 
"My name is Fernando Vargas, I'm a junior, and my major is computer science. I'm a resident advisor. I'm also a part of a fraternity here on campus called Omega Delta Pi, and I'm also a part of a bunch of [organizations]." 
How did you find the peer coach position? 
"I saw it on Handshake. I just saw it there while I was scrolling, and I thought it would be interesting, so I applied. It was a group interview." 
How did the group interview work? 
"We went to a Zoom meeting, and we just played a Kahoot game.  It was mostly like 'what would you do in this situation?' Or 'how would you describe yourself in one word?' The Kahoot wasn't really graded. It was just for fun. It was pretty funny, that was the first Kahoot interview I ever had." 
What does being a peer coach look like? 
"Basically, you work with a new freshman here on campus and are responsible for [them]. You're their mentor. You are responsible for guiding them through campus, making sure everything's all right since the transition from high school to college can be quite significant." 
Did your personality change, as you got used to being a peer coach? 
"When I first started out, I was not used to being a mentor. So, I didn't exactly know what to do or I didn't know how to feel exactly. But throughout the process, I became more of a risk taker. I became more involved with [organizations] that my students were part of. I just grew as a person." 
What do you usually do to help the students out? 
"One of the things I did was send out weekly emails, just tell them what's going on with campus, tell them about campus events, and also make sure to meet up with them at least once a week. So if they have any questions, comments, or concerns that they don't want to send through an email, they can just tell me in person." 
What advice would you have for future peer coaches? 
"I would just say keep calm when talking to your mentees. Sometimes even they don't know what they want. So just give them patience and just try to communicate with them on a frequent basis." 
Maurice Campbell 
Content Writing Intern
Office of Community & Business Engagement