John Bennett, Ph.D., J.D.
Visiting Asst Prof
Biological Sciences Department
Ph.D., Loyola University - Chicago, 1994
PHONE: (262) 595-2410
EMAIL: bennettj@uwp.edu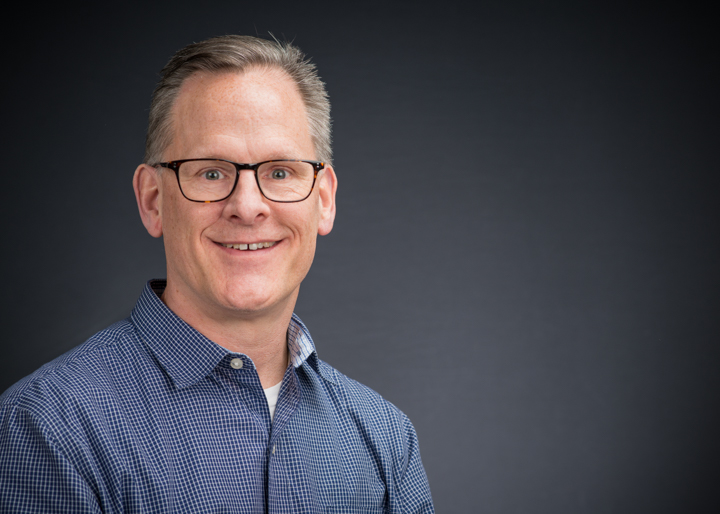 AREAS OF EXPERTISE
Biology and Microbiology
Disease and Pathogens
Healthcare and Healthcare policy
John Bennett has a background that highlights his great appreciation of higher education. After receiving a double major in Biology and Chemistry from UW - Stevens Point, he earned his Ph.D. in Molecular Biology from Loyola University Chicago where his work focused on DNA tumor viruses and Hodgkin's lymphoma. He continued his research as a post-doctoral fellow at Northwestern University and was awarded and NIH grant to study the DNA tumor virus SV40. John used his background to teach Biology at the university level. John went back to school to earn a law degree at Marquette University. He focused on healthcare law and policy. During his internship at the AIDS Resource Center of Wisconsin he assisted people with HIV though their unique legal issues. John earned Pro Bono honors for his work. After graduation he practiced law with an emphasis on clients who needed legal support associated with healthcare crisis. He continued teaching at the university level throughout this period and returned to full time teaching.
Teaching, Research/Creative & Consulting Interests
Teaching Interests
John Bennett teaches Biology at all ranges from from introductory level to advanced. His areas of expertise are in Microbiology where he is excited about subjects related to pathogens. John looks to identify learning obstacles that cause students to struggle. Following this perspective, John has worked to help students who have difficulty with math develop some comfort while addressing biological topics that require quantitative and arithmatic components.
Research Interests
John Bennett does not have any active research. In his most recent project he assisted a student in developing a study in Milwaukee County involving law and healthcare. The project addressed developing policy regarding health care options for people who suffer from dementia and lapse into a behavioral crisis.
Consulting Interests
Key Service Activities
College Service
: Other - CNHS
: Program Coordinator -
University Service
: Program Organizer - Mentoring program for underemployed people
Professional Service
: Other - Marquette University High School - Science Olympiad
Courses Taught
AHS 300 - Intro to Medical Lab Sciences
AHS 310 - Clinical Microbiology I
AHS 311 - Clinical Microbiology II
AHS 320 - Clinical Immunology I
AHS 321 - Clinical Immunology II
AHS 350 - Diagnostic Molecular Biology
AHS 405 - CELLULAR MORPHOLOGY LAB
AHS 410 - Clncl Myclgy/Parasitlgy/Virlgy
AHS 494 - Internship/Fieldwork
AHS 495 - Clinical Practicum I
AHS 496 - Clinical Practicum II
BIOS 100 - NATURE OF LIFE
BIOS 202 - General Microbiology
HIMT 320 - Survey-Info Tech in Hlthcare
HIMT 345 - Programming/Software Developmt
HIMT 350 - Statistics For Healthcare
HIMT 355 - Principles-Managemnt HIMT Pros
HIMT 360 - HC II:SURVEY DISEASE/TREATMNTS
HIMT 380 - HLTHCR BILLING,CODING,REIMBURS
HIMT 420 - HLTHCARE SYS: PROJECT MANAGEMT
HIMT 425 - Data Warehousing and Mining
HIMT 435 - DATA COMM/CMPTR NTWRK HLTHCARE
HIMT 445 - Leadership/Managemt in HC Tech
HIMT 450 - HC INFORM/TECHNOLOGY-STANDARDS
UWP 101 - First Yr Sem: Natural/Hlth Sci