Misti Bradford, MFA
Associate Professor and Department Chair
Theatre Arts Department
MFA, University of Nebraska-Lincoln, 2003
PHONE: (262) 595-2373
EMAIL: bradford@uwp.edu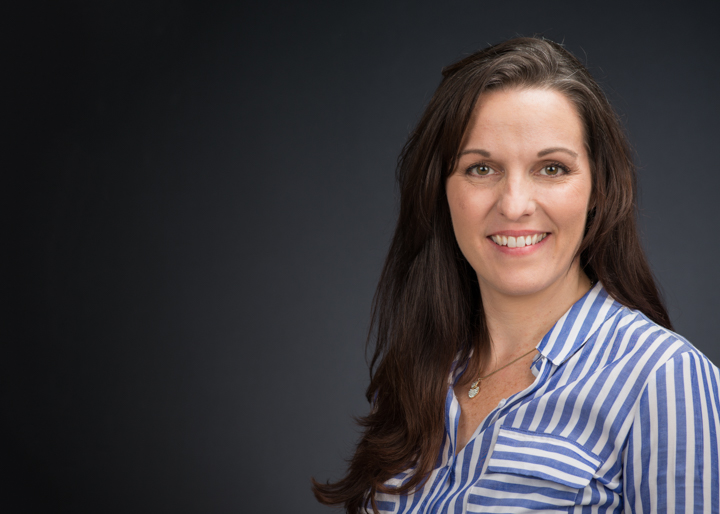 AREAS OF EXPERTISE
Costume/Makeup and Hair Design and Technology
Misti is thrilled to be a part of the UW-Parkside Theatre Arts Company as a professional artist/educator. Misti is a member of the United Scenic Artist, Local 829 and has extensive professional design and academic theatre experience, and has recently taught courses in costume design and construction, make up and wig/hair design, theatre crafts and properties, and portfolio and career development. Her professional design credits include, (Regional - Midwest) Childeren's Theatre of Madison, Milwaukee Rep Theatre, First Stage Children's Theatre, Milwaukee Chamber Theatre, Rennaissance Theatre Works, Illinois Shakespeare Festival, American Players Theatre (Cosutme Crafts), (West Coast) -The Pacific Repertory Opera, Utah Festival Opera, Summer Repretory Theatre, (East Coast) Merrimack Theatre Company (Boston). Misti has also been a costume crafts artisan for regional theaters such as American Players Theatre, PCPA Theatrefest, and Summer Rep Theatre (Santa Rosa, CA) She has also received a number of national and regional design awards from the Kennedy Center American College Theatre Festival and has also been nominated for the Stella Gray Teaching award twice, here at the University of Wisconsin Parkside.
Teaching, Research/Creative & Consulting Interests
Teaching Interests
Costume Design, Costume Crafts/Theatre Crafts, Costume History, Principles of Theatrical Design, Stage Makeup, and Portfolio Development.
Research Interests
Misti is a professional costume, hair and makeup designer for the theatre. She is also a crafts artisan for theatrical props, costumes, and wig design.
Consulting Interests
Selected Awards & Honors
Research/Creative Awards
2017: Certificate of Merit for the UWP Theatre Costume Design of The Government Inspector, Certificate of Merit - The Government Inspector, KCACTF Region III
2016: Certificate of Merit for the Costume Design of MacBeth- UWP Theatre production, Certificate of Merit, KCACTF Region III
2013: Ceritificate of Merit given on design excellence for the costume design and execution for UWP's production of Twelfth Night., KCACTF Certificate of Merit - Twelfth Night, Kennedy Center American College Theatre Festival Region 3
2012: Certificate of Merit Awarded for Excellence in Costume Design and Execution for UWP Theatre Dept. production of "Hamlet", Certificate of Merit- Hamlet, KC/ACTF Region III
Key Service Activities
Departmental Service
: Program Coordinator - Admissions Director
: Other - Production Manager
: Faculty Mentor - Mentor the Stage Management Program
: Student Placement - Student Auditions
: Student Placement - Student Recruiting
: Faculty Advisor - Student Academic Reviews
: Faculty Mentor - Talent Reviews
: Faculty Advisor - KCACTF Regional Festival
2014: Other - Faculty Senate-
2014: Program Coordinator - Learning on Location
University Service
2015: Chairperson - Committee on Research and Creative Activity
2014: Committee Member - Committe on Research and Creative Activity
2014: Committee Member - Faculty Learning Community
2014: Committee Member - Faculty Senate
Professional Service
: Committee Member - Kennedy Center American College Theatre Festival
: Program Coordinator - United States Institute for Theatre Technology
2014: Program Coordinator - United States Institute for Theatre Technology
2014: Interaction with Industry - United States Institute for Theatre Technology
Courses Taught
THEA 010 - Theatre Practicum I
THEA 012 - Theatre Practicum II
THEA 050 - Company Participation
THEA 100 - Theatre Arts Seminar
THEA 121 - Theatrical Make-Up I
THEA 160 - Principles of Theatrical Dsgn
THEA 212 - Intermed Technical Production
THEA 213 - ASSIST STAGE MANAGER/DIRECTOR
THEA 213 - Assistant Stage Manager
THEA 218 - Intro to Arts Administration
THEA 260 - THEATRE CRAFTS I
THEA 260 - Theatre Crafts
THEA 294 - Professional Theatre Internshp
THEA 295 - SOPHOMORE SEMINAR
THEA 299 - Independent Study:
THEA 312 - Production Design/Technology I
THEA 313 - STAGE MANAGER/STUDIO DIRECTOR
THEA 313 - Stage Manager
THEA 383 - Costume Design I
THEA 412 - Production Desgn/Technology II
THEA 483 - Costume Design II
THEA 494 - Professional Theatre Internshp
THEA 495 - Business of Theatre
THEA 499 - Independent Study: