Anjuli Brekke, PH.D.
Assistant Professor
Communication Department
Ph.D., University of Washington, 2020
EMAIL: brekkea@uwp.edu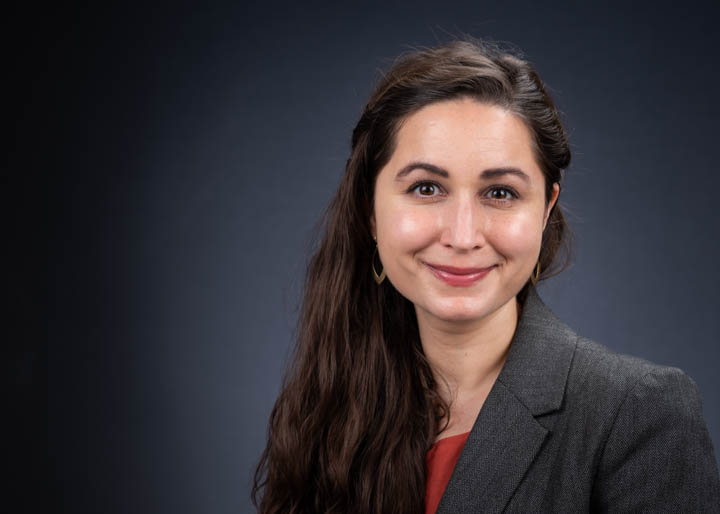 AREAS OF EXPERTISE
Podcasting
Listening
Community Based Research and Learning
Race, Gender and Sexuality in the Media
Anjuli Joshi Brekke is an Assistant Professor in the Communication Department. She earned her Ph.D. in Communication at the University of Washington. Her scholarship focuses on the potential and politics of listening and interweaves research from several traditions including rhetorical studies, cultural studies, and sound studies. Her work explores the power and limitations of sharing personal narratives, both online and offline, to facilitate listening across difference. She is currently working on a book project based on an oral history and digital storytelling project she proposed and led to record and share stories of racial discrimination and resistance from the larger Seattle area. She has published multiple works on podcasting, radical listening and race and teaches courses in community-based podcasting and digital storytelling.
Teaching, Research/Creative & Consulting Interests
Teaching Interests
She regularly teaches courses in community-based podcasting, digital storytelling, and media and society.
Research Interests
Brekke, A. (March 2020). The sound of yellow rain: Resisting podcasting's sonic whiteness. In J. A. Hendricks (Ed.), Radio's Second Century: Past, Present, and Future Perspectives. New Brunswick, NJ: Rutgers University Press, pp. 173-189.

Sturgis, M., Evans, B., Brekke, A., Delgado, A., Lee, E.,(November 2020). BIPOC Students Using Polyvocal Narratives, Co-Witnessing, and Spectral Engagement: "Seen" But Not Heard. In H. Oliha-Donaldson (Ed), Confronting Critical Equity and Inclusion Incidents on Campus: Lessons Learned and Emerging Practices. New York: Routledge, pp. 141-158.

Brekke, A, Joseph, R., & Aaftaab, N. G. (2021). "I address race because race addresses me": women of color show receipts through digital storytelling. The Review of Communication, 21(1), 44–57. https://doi.org/10.1080/15358593.2021.1895294

Brekke, A. (2022). "TEACH US THE TRUTH": Teaching historical understanding in an era of post-truth politics. In A. Atay and D. H. Kahl Jr. (Eds.), Pedagogies of Post Truth. Lanham, MD: Lexington Books, pp. 175-195.

Brekke, A. (2022). Negotiating home through hip hop: Constructing and deconstructing home among second-generation musicians in Scandinavia. In L. Chao and C. Wang (Eds.), Communicating across differences: An anthology of intercultural communicative practices in the 21st Century. Cognella, pp. 81-100.
Consulting Interests
Communication and Difference Research Group Member, University of Washington
Digital Content Advisor, Center for Communication, Difference and Equity, University of Washington
Publications
Selected Publications
2023: Broadcasting Stories of Racism on the Radio: A Soundtrack of Lost Control, Journal of Popular Music Studies
2023: Latinx Youth Developing Digital Literacy and Sharing their Voices through Podcasting, Ethnic Studies Pedagogies
2021: "I address race because race addresses me": women of color show receipts through digital storytelling, Review of Communication (Pages 44-57 pp.)
Courses Taught
COMM 108 - Media and Society
COMM 168 - Intro to Visual/Digital Comm
COMM 258 - Podcasting
COMM 315 - Communication and Gender
COMM 350 - Digital Storytelling
COMM 463 - Gndr/Race/Clas/Sexualits-Media
COMM 499 - Independent Study:
COMM 701 - Intro to Graduate Studies
WGSS 315 - Communication and Gender
WGSS 463 - Gndr/Race/Clas/Sexualits-Media