Ann Friesema, PhD, LCPC
Associate Professor
Psychology, Professional Counseling, and Neuroscience Department
Ph.D., Northern Illinois University, 2016
PHONE: (262) 595-2316
EMAIL: friesema@uwp.edu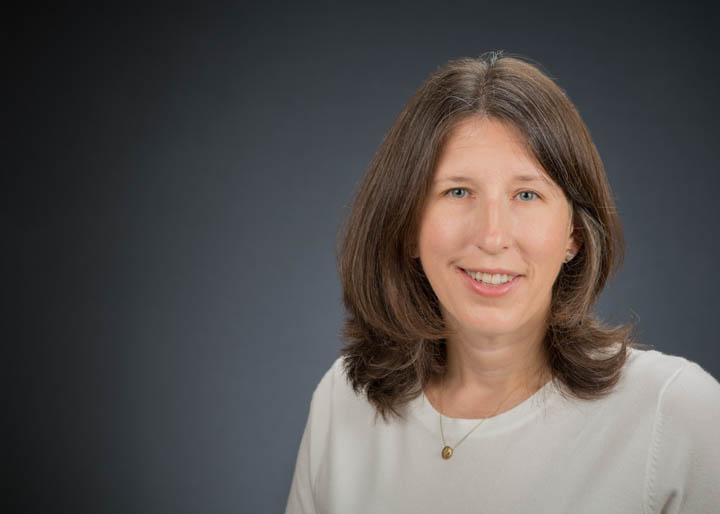 AREAS OF EXPERTISE
Clinical Mental Health Counseling
Counselor Education
Relational-Cultural Theory
Trauma-Informed Services
Wellness and self-care
Ann Friesema, Ph.D., LCPC (IL), is an Assistant Professor of Counseling in the Psychology, Professional Counseling, and Neuroscience Department. She is the Clinical Director for the CMHC program and oversees the clinical training partnerships with mental health organizations and agencies in the region. Her research areas include relational-cultural theory, clinical supervision, and trauma-informed teaching. In addition to her role at UW-Parkside, Dr. Friesema serves as a co-facilitator of the Education as Relational Practice affinity group within the International Center for Growth and Connection. As a counselor educator, Dr. Friesema is interested in relational strategies of teaching and supervising. As a counselor, Dr. Friesema maintains a limited private practice in Chicago providing individual counseling services, supervision, consultation, and training.
Teaching, Research/Creative & Consulting Interests
Teaching Interests
As a counselor educator, I teach courses across the CMHC curriculum including, trauma & crisis, group counseling, diagnosis & treatment planning, supervision, and practicum/internship. In my teaching practice I am interested in relational strategies of teaching and supervising. I focus on integrating trauma-informed care and cultural humility in all of the courses I teach. In addition, I emphasize wellness and self-care through the classroom community. I am interested in how we care for ourselves and cultivate community in the learning environment.
Research Interests
My research areas focus on the use of relational-cultural theory in teaching, counseling, and supervision. More specifically, I am interested in clinical supervision of practicing counselors using trauma-informed theories, development of trauma-informed practice in agency settings, relational development in supervision, and relational-cultural theory as educational practice. In addition, I am interested in mindfulness-based interventions in the counseling as well as classroom settings. I am interested in how mindfulness-based interventions improve counselor development.
Consulting Interests
I provide consultation and training to agencies and organizations regarding trauma-informed counseling and supervision as well as training in supervision utilizing relational-cultural theory. I also specialize in intimate partner violence and sexual assault counseling and supervision.
Publications
Selected Publications
2022: How an RCT lens can enhance Skovholt's cycle of caring for counselor educator self-care, Journal of Counselor Preparation and Supervision
2021: Feminist approaches in counseling , Cognella Academic Publishing
2020: A qualitative inquiry of domestic violence counselors' clinical supervision experiences, Journal of Creativity in Mental Health
Key Service Activities
Departmental Service
: - CMHC Clinical Training Director
University Service
: Committee Chair - Committee on Teaching and Learning
Courses Taught
CMHC 700 - Profsnl Counslng Orient/Ethics
CMHC 706 - Group Counseling
CMHC 740 - Fndtns Clincl Mntl Hlth Counsl
CMHC 750 - Diagnosis & Treatment Planning
CMHC 752 - CRISIS AND TRAUMA COUNSELING
CMHC 752 - Trauma and Crisis Counseling
CMHC 790 - SPECIAL TOPICS IN CMHC:
CMHC 794 - Counseling Practicum
CMHC 795 - Internship in Counseling I
CMHC 796 - Internship in Counseling II
CMHC 798 - Independent Reading/Research
PSYC 499 - Independent Study: