Michelle Gabor, CPA
Lecturer
Business Department
MBA, University of Wisconsin - Parkside, 2002
EMAIL: gabor@uwp.edu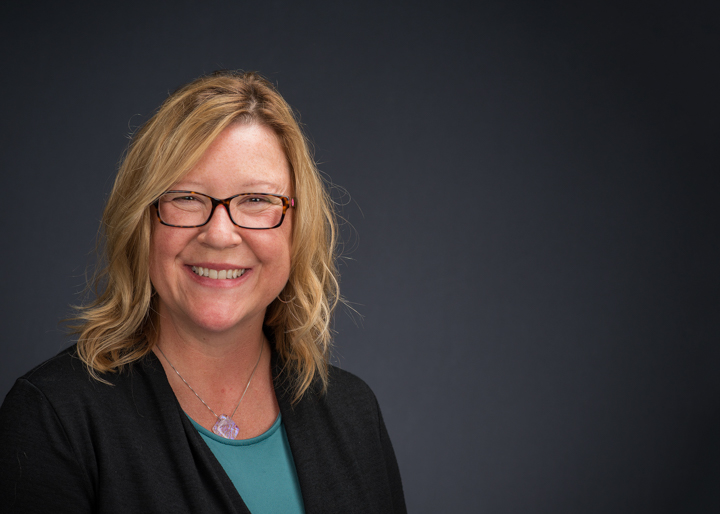 AREAS OF EXPERTISE
Corporate finance
Financial markets
Managerial accounting
Managerial finance
Financial institutions management
Michelle Gabor is a Business Lecturer at, University of Wisconsin-Parkside, teaching primarily finance courses for the online MBA program. Michelle is a CPA and earned both an accounting undergrad and an MBA degree from the University of Wisconsin – Parkside. She is currently enrolled in the DBA program at the University of Wisconsin - Whitewater, focus Finance, with expected December 2023 graduation. Michelle has over 20 years of experience in business, with responsibility at both strategic and functional levels in organizations in the manufacturing, non-profit and financial institution industries, most recently as Chief Financial Officer of Educators Credit Union. She started teaching on an adjunct basis in 2016 and is now teaching full-time while pursuing her Doctorate in Business Administration from the University of Wisconsin-Whitewater. Michelle also owns a management consulting business, MGW Real Strategies Consulting. Michelle is actively involved in the community as a board member for the Racine Community Foundation. She is a Leadership Racine alumna and previously served on the River Bend Nature Center (President, Treasurer) and TEMPO Racine (Treasurer) boards of directors. On a personal note, Michelle loves being outdoors -- in the garden, kayaking, hiking, and camping. Michelle also enjoys traveling, reading, and spending time with family and friends. Michelle and her husband live in Racine, WI, and have two grown children who live nearby.
Teaching, Research/Creative & Consulting Interests
Teaching Interests
finance
managerial accounting
Research Interests
Financial institutions and intermediation
Fintech
Behavioral finance
Financial inclusion
ESG
Consulting Interests
financial services
small and medium-size business
Selected Awards & Honors
Teaching Awards
2017: Outstanding Faculty Award for Foundations, University of Wisconsin MBA Consortium, Outstanding Faculty Award for Foundations, UW MBA Consortium
Key Service Activities
College Service
: Committee Member - CBEC Advisory Committee
2021: Committee Member - Finance Faculty Search Committee
Public Service
: Board Member - Racine Community Foundation
2020: Board Member - River Bend Nature Center, Inc.
Courses Taught
BAEF 300X - Capital Budgeting Techniques
BAEF 301X - Stock Market Performance
BAEF 302X - Bus Financial Ratio Analysis
MBA 502 - Acct/Fin Fundmentals For Bus
MBA 702 - Managerial Accounting
MBA 732 - Corporate Financial Management
MBA 733 - Investments
MBA 735 - International Financial Mgmt
MBA 739 - Financial Institution Managmnt