Joshua Hall, MA
Lecturer
Liberal Studies Department
MA, Trent University, 2015
EMAIL: hallj0@uwp.edu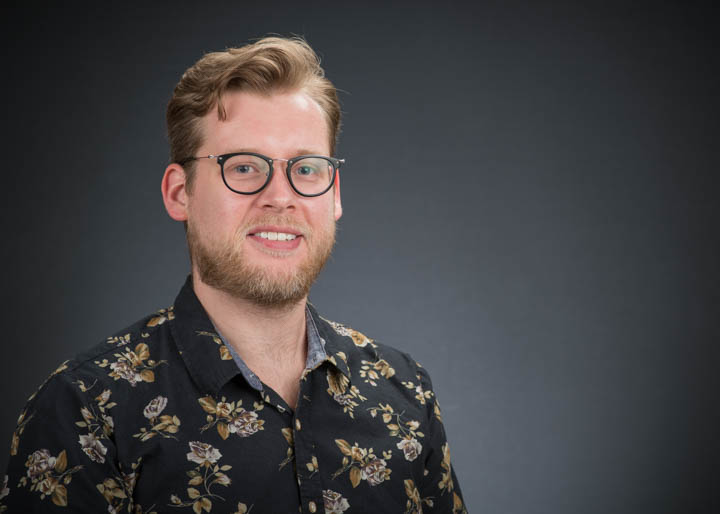 AREAS OF EXPERTISE
Black Literature
Antiracism
Indigenous Literature
Canadian Literature
Gender and Sexuality Studies
Josh Hall has taught in English, Cultural Studies, and Liberal Studies departments, and is interested in researching and gathering narratives from various types of abject bodies in media. After earning his Bachelor's Degree in English from UW-Parkside, Josh attended Trent University's interdisciplinary Theory, Culture, and Politics Master's Program in Peterborough, Ontario, Canada, where he studied critical race theory, film studies, and age/disability studies. He defended his thesis (un)Natural Provocation: Abjection, Otherness, and Nonhuman Representation in Isabella Rossellini's Green Porno web series in September 2014.
Teaching, Research/Creative & Consulting Interests
Teaching Interests
Hall teaches courses in cultural studies, antiracism, and gender studies. Students enrolled in his courses can expect to become familiar with the experiences of individuals whose bodies and lives are marginalized, and learn methods to help prevent their own thoughts, attitudes, and gestures from contributing to such marginalization.
Research Interests
Consulting Interests
Courses Taught
LBST 103 - Diversity in the U. S. (DV)
LBST 300 - Identity and Influence (DV)
LBST 494 - INTERNSHIP IN LIBERAL STUDIES
LBST 498 - SENIOR SEMINAR PROJECT
LBST 499 - Independent Study:
WGSS 110 - Intr Wmns/Gndr/Sxualty Studies
WGSS 499 - Independent Study: