Michael Hansen, Ph.D
Assistant Professor
Politics-Philosophy-Law Department
Ph.D., University of Wisconsin - Milwaukee, 2016
PHONE: (262) 595-2177
EMAIL: hansenm@uwp.edu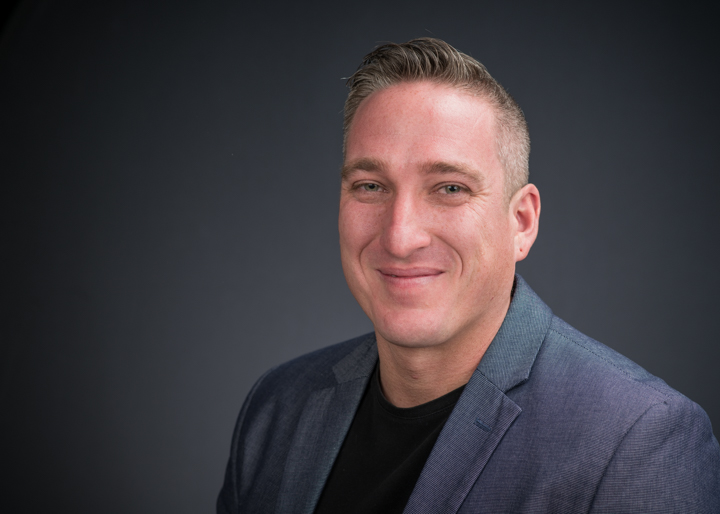 AREAS OF EXPERTISE
Political Behavior, Elections & Parties
Gender and Politics
Research Methods
European Politics
American Politics
Dr. Michael A. Hansen is a first generation scholar that obtained his Ph.D from UW-Milwaukee where he specialized in American politics, comparative/European politics, and research methods.

After completion of his doctoral studies he held a one year lectureship at UW-Parkside and taught a wide array of undergraduate courses. He taught on subjects related to American politics, comparative politics, and European politics.

Following his lectureship, he held a Postdoctoral Fellowship at Lunds Universitet in Sweden. While in Sweden, he worked on projects related to radical right political parties and gender politics. Further, he taught at the graduate level in political methodology and advised Bachelor's and Master's theses.

Dr. Hansen rejoined UW-Parkside as an Assistant Professor in Fall of 2018. His current research projects are related to political behavior in the areas of radical right party voting behavior and gender politics.
Teaching, Research/Creative & Consulting Interests
Teaching Interests
American politics; political behavior; European politics; comparative politics; political methodology; gender politics; Fascism and the radical right
Research Interests
Radical right parties; political party systems; political behavior; political participation; gender politics; German politics; U.S. Politics; UK politics
Consulting Interests
Publications
Selected Publications
: A Tale of Two Electorates? The 2021 Federal Election and the Alternative for Germany (AfD) Voter in East and West, German Politics and Society
2022: Assessing Law Enforcement Websites: A Comparative Analysis Exploring Types, Quantity, and Quality of Information Available, Policing: An International Journal (298-314 pp.)
2022: Gender Gaps, Partisan Gaps, and Cross-Pressures: An Examination of American Attitudes Toward the Use of Force, Politics & Gender (273-295 pp.)
: Guy-Guessing Democracy: Gender and Item Non-Response Bias in Evaluations of Democratic Institutions, Journal of Women, Politics, and Policy
: Placing the 2020 Belarusian Protests in Historical Context: Political Attitudes and Participation during Lukashenko's Presidency, Nationalities Papers
: The Party Without Qualities? Explaining the Left Party's Electoral Disaster in the 2021 German Federal Election, German Politics and Society
2022: Predicting Attitudes Towards Transactional Sex: The Interactive Relationship Between Gender and Attitudes on Sexual Behaviour, Sexuality Research and Social Policy (91-104 pp.)
: Cross-Pressures on Political Attitudes: Gender, Party, and the #MeToo Movement in the United States, Political Behavior
: Gender and Racial Gaps in Support for Policing and Correctional Reforms: Are the Gaps a Consequence of Political Partisanship?, Crime and Delinquency
: Sibling Rivalry: Voters for Radical Left Parties and Their Competitors in Germany, Sweden, and the Netherlands, Party Politics
2021: The Partisan Impact on Local Government Dissemination of COVID-19 Information: Assessing U.S. County Government Websites, Canadian Journal of Political Science/Revue canadienne de science politique (150-162 pp.)
2021: Gender and Democratic Attitudes: Do Women and Men Prioritize Different Democratic Institutions?, Politics & Gender (23-52 pp.)
2020: The Variable Nature of the Gender Gap in Political Knowledge, Journal of Women, Politics & Policy (127-143 pp.)
2020: Voter Sex, Party, and Gender-Salient Issues: Attitudes about Sexual Harassment and Brett Kavanaugh in the 2018 Elections, American Politics Research (532-542 pp.)
2020: Pulling up the Drawbridge: Anti-Immigrant Attitudes and Support for the Alternative for Germany (AfD) Among Russian-Germans, German Politics and Society (109-136 pp.)
2020: Rhapsody in Beige: The Impact of SPD Candidate Evaluations on Vote Choice in the 2009, 2013, and 2017 Federal Elections, German Politics (223-243 pp.)
2019: The Women of the Radical Right: Exploring Gendered Differences in Vote Choice for Radical Right Parties in Europe, Austrian Journal of Political Science/Österreichische Zeitschrift für Politikwissenschaft (1-21 pp.)
2019: Flesh of the Same Flesh: A Study of Voters for the Alternative for Germany (AfD) in the 2017 Federal Election, German Politics (1-19 pp.)
2019: What to expect when you're electing: the relationship between far-right strength and citizenship policy in Europe, Comparative European Politics (673-695 pp.)
2018: Blaming Women or Blaming the System? Public Perceptions of Women's Underrepresentation in Elected Office, Political Research Quarterly (668-680 pp.)
2017: Trust in the System? Factors that Impact Citizens' View of Courts in the United Kingdom, Social Science Quarterly (1503-1517 pp.)
2015: Explaining deviations from the Stability and Growth Pact: power, ideology, economic need or diffusion?, Journal of Public Policy (477-504 pp.)
2015: High Court Recruitment of Female Clerks: A Comparative Analysis of the U.S. Supreme Court and the Supreme Court of Canada, Justice System Journal (355-377 pp.)
Selected Awards & Honors
Teaching Awards
2020: Very Impactful Professor or Staff (VIPS), Parkside Athletics
2019: Very Impactful Professor or Staff (VIPS), Parkside Athletics
Research/Creative Awards
2020: Research Award Grant, Tommy G. Thompson Center on Public Leadership Faculty Research Grant, Tommy G. Thompson Center on Public Leadership
2020: 2019-2020 Menard CSII Faculty Research Award, Menard Center for the Study of Institutions & Innovation
Key Service Activities
College Service
2020: Committee Member - CSSPS Strategic Plan Committee
University Service
: Chairperson - Faculty Senate
: Committee Member - University Committee
: Committee Member - Steering Committee of the Center for International Studies
: Other - Parkside Access to College Credit
2021: University Senate Service - Faculty Senate
2021: Committee Member - General Education Committee
2021: Other - Status of Women in Kenosha & Racine
2020: Committee Member - University Committee
2020: University Senate Service - Faculty Senate
2019: Committee Member - Math Pathways Advisor
Courses Taught
INTS 495 - SENIOR SEMINAR-INTERNATNL STDS
INTS 499 - Independent Study:
MAPS 732 - ESSENTIALS OF R FOR PROFESSNLS
POLS 100 - American Politics
POLS 103 - Intro to Comparative Politics
POLS 105 - Introduction to Politics
POLS 200 - Research Methods/Sources
POLS 214 - EXECUTIVE&LEGISLATIVE POLITICS
POLS 318 - LEGISLATIVE POLITICS
POLS 330 - EUROPEAN POLITICS
POLS 338 - FASCISM/NAZIS/CONTMP RAD RIGHT
POLS 360 - Politc Parties/Interest Groups
POLS 375 - Elections/Politcl Participatn
POLS 390 - SPECIAL TOPICS
POLS 390 - SPECIAL TOPICS:
POLS 403 - WOMEN, POWER AND POLITICS
POLS 445 - SENIOR SEMINAR-POLITICAL SCI
POLS 494 - Internship-Political Science
POLS 499 - INDEPENDENT STUDY
POLS 499 - Independent Study: