Justin Jordan, PhD, LPC (VA), CSAC (VA)
Assistant Professor
Psychology Department
Ph.D., Virginia Tech, 2021
EMAIL: jordanj@uwp.edu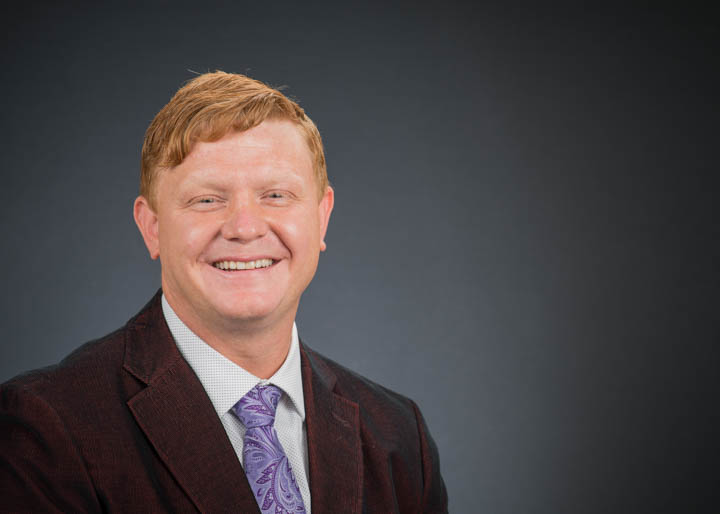 AREAS OF EXPERTISE
Harm Reduction
Opioid Use
Mental Health
Counseling
Substance Use
Justin Jordan is a Licensed Professional Counselor and Certified Substance Abuse Counselor with a decade of counseling experience in southwest Virginia. His expertise includes substance use and addictions counseling, the opioid epidemic, harm reduction, counseling LGBTQIA+ clients, counselor advocacy, and gerontological counseling. Dr. Jordan embraces the professional identity of the counseling profession, focused on wellness, prevention, client empowerment, and advocacy. He is joined in Wisconsin by his wife and two sons. He also enjoys the outdoors, live music, and sports.
Teaching, Research/Creative & Consulting Interests
Teaching Interests
Dr. Jordan is focused on high impact teaching practices for training counselors to be prepared to work with a wide variety of clients. Dr. Jordan strives to bring content to life through real world exposure to the profession, reflective experiential activities, and in-classroom simulation of the work of professional counselors.
Research Interests
Dr. Jordan has co-authored several peer-reviewed journal articles, including publishing in the Journal of Counseling and Development, Adultspan Journal, and The Journal of Counselor Leadership and Advocacy. He will continue to pursue research focused on addictions and substance use counseling, as well as counseling identity development and gerontological counseling. Dr. Jordan's dissertation research focused on counselor perceptions of harm reduction strategies for the opioid epidemic.
Consulting Interests
Dr. Jordan practiced clinical mental health counseling at a community agency for more than 7 years, as well as spending 2 years in private practice. He specializes in working with teens and adults who struggle with depression, anxiety, trauma, and mood disorders, as well as with people who use substances at all levels of care.
Courses Taught
CMHC 702 - Counseling Skills & Strategies
CMHC 704 - Counseling Theories
CMHC 742 - Abnormal Behavr/Psychopathlogy
CMHC 775 - Advanced Addictions Counseling
CMHC 794 - Counseling Practicum
CMHC 795 - Internship in Counseling I
CMHC 796 - Internship in Counseling II
PSYC 499 - Independent Study: