Timothy "Tim" Knautz, M.S.
Lecturer - Computer Science
Computer Science Department
MS, University of Wisconsin-Parkside, 2003
EMAIL: knautz@uwp.edu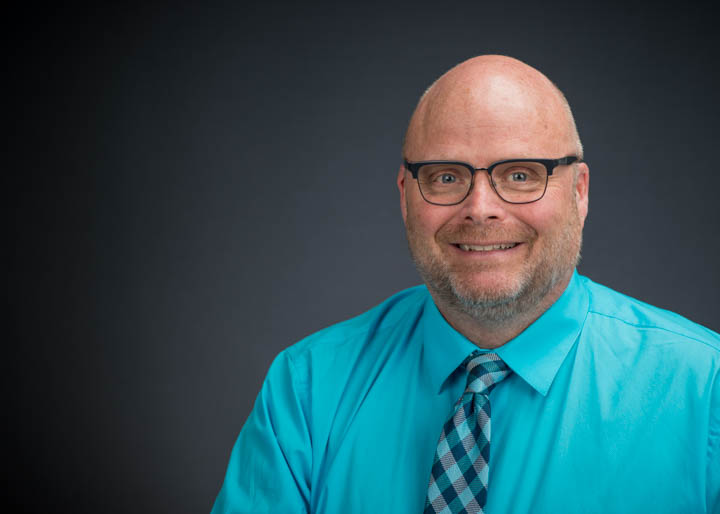 AREAS OF EXPERTISE
Web Programming
Web Services
Database
HTML
CSS
Prof. Timothy Knautz has over fifteen years of experience as a Software Engineer for high tech companies such as GE Healthcare, Marquette Medical Systems, Merge Technologies and Fluid Dynamics, Intl. Mr. Knautz also has over fifteen years' experience teaching at the University of Wisconsin-Parkside. Tim joined UW–Parkside as a Lecturer in the Computer Science department in 2001. He teaches the introductory computer, object oriented programming, client and server web programming and web security. Previous to that, Tim worked in industry as a software engineer. In addition to his teaching responsibilities, Tim is the Founder and Associate Director of the App Factory and the Director of the Solutions for Economic Growth (SEG) Center. Tim's technical and programming expertise concentrates mainly on Web and mobile software engineering and programming.
Publications
Selected Publications
2012: Designing System Security with UML Misuse Deployment Diagrams, IEEE Software Security and Reliability (SERE)
Selected Awards & Honors
Teaching Awards
2021: Stella Gray Teaching Excellence award (Nominated), University of Wisconsin-Parkside
2020: Stella Gray Teaching Excellence award (Nominated), University of Wisconsin-Parkside
2019: Stella Gray Teaching Excellence award (Nominated), University of Wisconsin-Parkside
2018: Stella Gray Teaching Excellence award (Nominated), University of Wisconsin-Parkside
2017: Stella Gray Teaching Excellence award (Nominated), University of Wisconsin-Parkside
2013: Stella Gray Teaching Excellence award (Nominated), University of Wisconsin-Parkside
2012: Stella Gray Teaching Excellence award (Nominated), University of Wisconsin-Parkside
2011: Nominated, Stella Gray Teaching Excellence award (Nominated), University of Wisconsin-Parkside
Key Service Activities
College Service
: Committee Member - ITPC
University Service
2015: Committee Member - General Education
Public Service
2014: Other - High School Homeschool teaching
Courses Taught
CIS 523 - Mobile Development in Android
CIS 645 - Web Application Security
CIS 674 - Client/Server Development
CSCI 105 - Introduction to Computers
CSCI 220 - Web Concepts I
CSCI 242 - Computer Science II
CSCI 291 - MAKERSPACE SEMINAR
CSCI 322 - Web Concepts II
CSCI 323 - Mobile Development in Android
CSCI 380 - Database Management Systems
CSCI 424 - Client/Server Development
CSCI 433 - Web Development Project
CSCI 435 - UNIX SYSTEM ADMINISTRATION
CSCI 445 - Web Application Security