Francis "Frannie" Mann, Ph.D.
Assistant Professor
Chemistry Department
Ph.D., Iowa State University, 2010
PHONE: (262) 595-3459
EMAIL: mannf@uwp.edu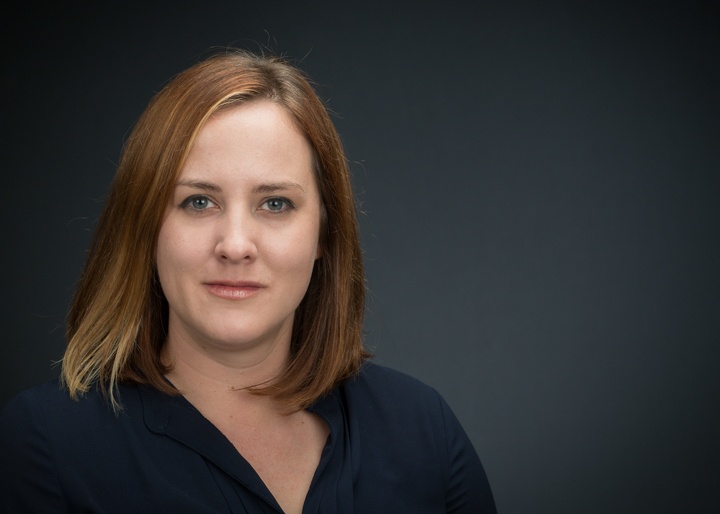 AREAS OF EXPERTISE
Biochemistry
Analytical Chemistry
Natural products biosynthesis
Teaching, Research/Creative & Consulting Interests
Teaching Interests
Biochemistry Enzymology Analytical Chemistry
Research Interests
I am interested in the mechanisms by which microbes interact with their chemical environment by synthesizing or transforming chemical stimuli. Microbial synthesis of natural products is an evolutionary response to chemical stimuli, and I study the evolution and regulation of the enzymatic machinery within the pathway. Conversely, microbial transformation of natural products to reduce toxicity or produce novel products is the alternate mechanism by which microbes remodel their chemical surroundings.
Consulting Interests
Natural products Vitamins and supplements Enzymology
Selected Awards & Honors
Research/Creative Awards
2020: The Carl E. Gulbrandsen award is given to 2 faculty and one student/student group annually to honor those who have demonstrated innovation in their scholarly activity. , Carl E. Gulbrandsen Innovator of the Year, WiSys
Key Service Activities
Professional Service
: Editor, Journal Editor - Journal of Nutrition, Food Research, and Technology
Courses Taught
ABT 700 - PRINCIPLES OF BIOTECHNOLOGY
ABT 705 - ETHICS,SAFETY, REG ENV BIOTECH
ABT 710 - PROFESSNL/TECH COMM IN BIOTECH
ABT 715 - TECHNIQUES IN BIOTECHNOLOGY
ABT 735 - QUALITY CONTROL AND VALIDATION
ABT 740 - REGULATORY PRACTICE/COMPLIANCE
ABT 745 - INDUST APPL REGULATORY AFFAIRS
ABT 750 - BIOTECH MARKETING/ENTREPRENEUR
ABT 755 - GLOBAL OPERTN/SUPPLY CHAIN MGT
ABT 760 - OUALITY & PROJECT MANAGEMENT
ABT 765 - ASSESSING INNOVATION-BIOTECH
ABT 770 - PRODUCT DEVELOPMENT
ABT 775 - TOOLS FOR DATA ANALYSIS
ABT 789 - PRE-CAPSTONE
AHS 335 - CLINICAL CHEMISTRY I
AHS 336 - CLINICAL CHEMISTRY II
BIOS 499 - INDEPENDENT STUDY
BIOS 499 - INDEPENDENT STUDY:
BIOS 711 - THESIS
CHEM 101 - GENERAL CHEMISTRY I
CHEM 103 - GENERAL CHEMISTRY LAB I
CHEM 115 - CHEMICAL SCIENCE
CHEM 215 - ORGANIC AND BIOCHEMISTRY
CHEM 299 - INDEPENDENT STUDY:
CHEM 324 - CHEM OF BIOLOGICAL SYSTMS
CHEM 324 - CHEMISTRY OF BIOLOGICAL SYSTMS
CHEM 335 - CLINICAL CHEMISTRY I
CHEM 336 - CLINICAL CHEMISTRY II
CHEM 398 - IND STUDY: LIT &/OR COMP RSCH
CHEM 410 - ADVANCED BIOCHEMISTRY
CHEM 494 - INTERNSHIP IN CHEMISTRY
CHEM 495 - SENIOR SEMINAR
CHEM 497 - SENIOR THESIS
CHEM 499 - INDEPENDENT STUDY
CHEM 499 - INDEPENDENT STUDY:
CHEM 620 - ADVANCED BIOCHEMISTRY