Summer Ostrowski, PhD
Lecturer - Biological Sciences
Biological Sciences Department
Ph.D., Michigan State University, 2012
PHONE: (262) 595-2422
EMAIL: ostrowsk@uwp.edu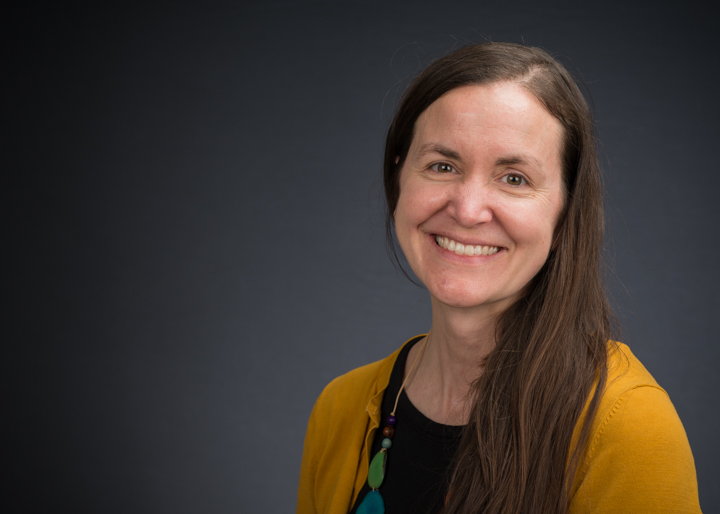 AREAS OF EXPERTISE
Fossil fishes
Biogeography
Vertebrate Paleontology
Evolutionary biology
Human Anatomy & Physiology
I have wanted to be a paleontologist for as long as I can remember. I received my undergraduate degree from UW-Madison in Geology, Zoology, and Biological Aspects of Conservation. I received my Master's degree in Ecology and Evolution from Stony Brook University studying fossil stickleback fishes from Nevada. Then I went to Michigan State University to earn my PhD in Geological Sciences working on fossil fishes from Madagascar, where most of the fossils I still study come from. I like all fossils (yes, that includes dinosaurs), but especially fishes and small vertebrates (like snakes). It is great to be able to share my love for anatomy and science through teaching here at UW-Parkside!

I also have a passion for continuing my education through books (particularly true crime and social equity). I enjoy hiking, gardening, Lego, and playing with my cats!
Teaching, Research/Creative & Consulting Interests
Teaching Interests
Human Anatomy & Physiology; Comparative Vertebrate Anatomy; Paleontology; Geology; Geobiology; Ichthyology
Research Interests
I am a vertebrate paleontologist and specifically interested in fossil fishes and the following questions:
- What animals have existed in the past and how did they get to where we find them (biogeography)?
- How have marginal environments affected evolution and distribution of terrestrial fauna?
- How have tectonic and climatic changes over time affected the radiation and distribution of taxa?
Consulting Interests
Publications
Selected Publications
2021: Late Cretaceous Elopomorpha (Actinopterygii: Teleostei) from the Mahajanga Basin of Madagascar and impacts on paleobiogeography, Palaeontologia Electronica
2017: New Evidence Indicates the Presence of Barracudas [Sphyraenidae] and a Tropical Marine Environment in the Miocene of Madagascar, PLOS ONE
Courses Taught
AHS 494 - Internship/Fieldwork
BIOS 105 - Human Physiology and Anatomy I
BIOS 106 - Human Physiology & Anatomy II
BIOS 190 - FUNDAMENTALS HUMAN NUTRITION
BIOS 329 - Paleontology
BIOS 494 - Internship
GSCI 102 - Science and Pseudoscience