Dana Oswald, Ph.D.
Associate Professor - English
English Department
Ph.D., The Ohio State University, 2005
PHONE: (262) 595-2507
EMAIL: oswald@uwp.edu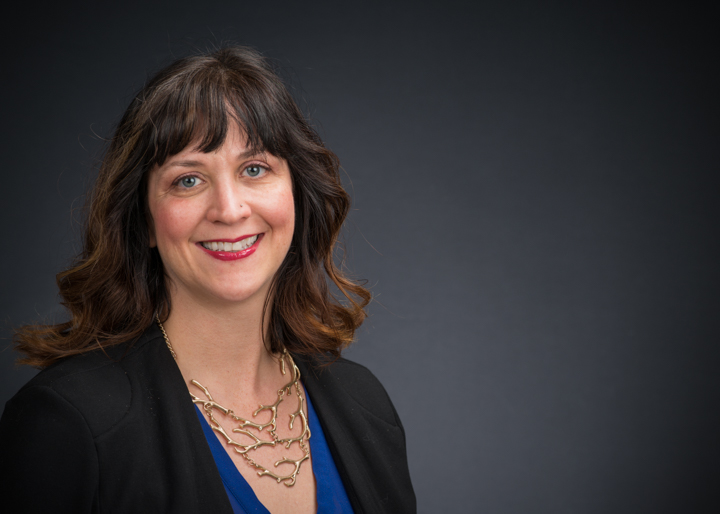 Dana Oswald completed her Ph.D. in 2005 at The Ohio State University. She has published articles on monstrosity, gender, and sexuality in Old and Middle English literature, and on best teaching practices in the university literature and writing classrooms. Her book, Monsters, Gender and Sexuality in Medieval English Literature, was published in 2010.
Teaching, Research/Creative & Consulting Interests
Teaching Interests
Old and Middle English literature, Literary Theory, Gender and Sexuality Studies, History of the English Language
Research Interests
Dr. Oswald has focused much of her research on monsters and monstrous bodies as a locus for anxieities about human bodies and identities. She is pursuing research now on Anglo-Saxon women's speech practices, transgendered bodies, and maternal bodies. Her research on teaching includes publications on teaching Chaucer and on incorporating reflective writing practices in advanced writing courses.
Consulting Interests
Publications
Selected Publications
2012: "Monstrous Gender: Geographies of Ambiguity.", Ashgate Research Companion to Monsters and the Monstrous: A multi-disciplinary research companion. (30 pp.)
2010: Monsters, Gender, and Sexuality in Medieval England. , Boydell and Brewer Gender and Medieval Studies Series (250 pp.)
2010: Unnatural Women, Invisible Mothers: Monstrous Female Bodies in the Wonders of the East., Special Monstrosity edition: Different Visions: A Journal of New Perspectives on Medieval Art. (30 pp.)
2010: "The lyf so short, the crafts so long to lerne": Reading Chaucer in Translation in the British Literature Survey Class, Studies in Medieval and Renaissance Teaching (28 pp.)
2010: "Seduced by the Monster.", Medieval Herald: Boydell and Brewer Blog (2 pp.)
2009: "Wig under Wætere: Beowulf's Revision of the Fight with Grendel's Mother." , Exemplaria (19 pp.)
Selected Awards & Honors
Teaching Awards
2013: The students of Sigma Tau Delta award one professor each year with this teaching award. I was selected via a vote., Sigma Tau Delta Excellence in Teaching, Sigma Tau Delta, Tau Psi Chapter
Key Service Activities
University Service
2016: Committee Member - Womens, Gender, and Sexuality Studies Steering Committee
2014: Committee Member - IPED Executive Committee
Professional Service
2011: - High school and college students; the College Board
Courses Taught
ENGL 101 - COMPOSITION AND READING
ENGL 112 - WOMEN IN LITERATURE
ENGL 167 - INTRODUCTION TO LITERATURE
ENGL 253 - LITERATURE INTO FILM:
ENGL 266 - LITERARY ANALYSIS
ENGL 316 - BRITISH LITERATURE TO 1500
ENGL 364 - EPIC & MYTHOLOGY
ENGL 380 - THE ENGLISH LANGUAGE
ENGL 417 - STUDIES IN BRITISH LITERATURE:
ENGL 477 - PORTFOLIO WORKSHOP: ENGLISH
ENGL 478 - PRTFOLIO WRKSHP: ENGL LANG ART
ENGL 479 - PORTFOLIO WRKSHP: PROF WRITING
ENGL 493 - INTERNSHIP IN TEACHING LIT
ENGL 495 - SEMINAR IN LITERATURE:
ENGL 496 - INTERNSHIP IN TEACH/TUTORING
WGSS 112 - WOMEN IN LITERATURE