Sarah Pina, Ph.D.
Assistant Professor
Literature and Languages Department
Ph.D., University of Houston, 2017
EMAIL: pina@uwp.edu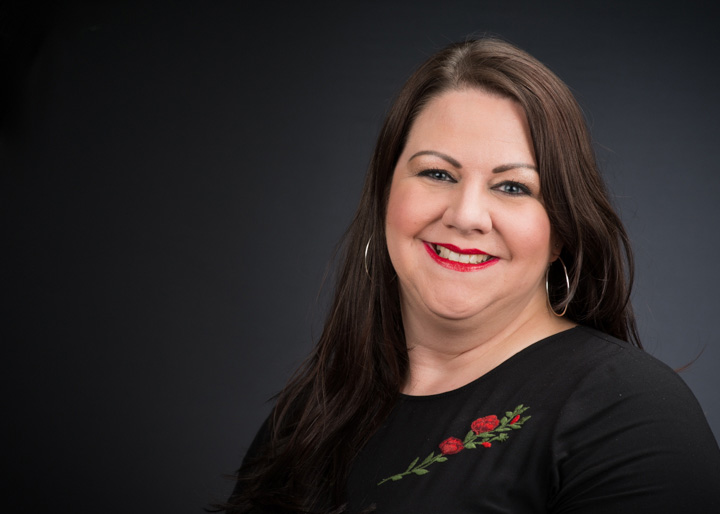 AREAS OF EXPERTISE
US Hispanic Literature
US Latinx Studies
Chicana Literature
LGBTQ Theory and Literature
Gloria Anzaldúa
Sarah Piña, Ph.D. is Assistant Professor of Latina/o Literature. She has previously served on the editorial board for Arte Público Press, the nation's largest and most established publisher of contemporary and recovered literature by US Hispanic authors, and as Research Assistant for the distinguished Recovering the US Hispanic Literary Heritage Project, now celebrating its 25th anniversary at the University of Houston. Piña is the author of several publications on the complex ties between Afro-Caribbean spirituality, gender and sexuality, and US Hispanic literature, including the chapter "Habla Yemayá: El archivo y la etnografía feminista-queer de Lydia Cabrera" in the critical anthology Nuestro Caribe: Poder, raza y postnacionalismos para dinamitar el archipiélago LGBTQ (Isla Negra Editores, 2016).
Teaching, Research/Creative & Consulting Interests
Teaching Interests
Teaching interests include Spanish language and literature, US Latinx Studies, US Hispanic Literature, and Women's, Gender, and Sexuality Studies.
Research Interests
Dr. Piña's research interests include US Latinx Studies, Chicanx Studies, LGBTQ archives, interconnections between spirituality and sexuality within US Hispanic literature, and Women's, Gender, and Sexuality Studies. She is currently writing her book manuscript on the lifeworks and archives of US Latina/x and Chicana/x authors titled _The Atlantis Effect: Queer Aquatic Invocations and Spiritual Spaces in US Latinx Literature_.
Consulting Interests
Publications
Selected Publications
2020: The Atlantis Effect: Aquatic Invocations and the Re(Claiming) of Women's Space through the Works and Archives of Lydia Cabrera, Gloria Anzaldúa and tatiana de la tierra, Routledge
: Decoding Andean Mythology, Western Folklore
: "The Atlantis Effect: Aquatic Invocations and Archival, Spiritual, and Textual (Counter)Discourses in US Latina and Chicana Literature.", Routledge, 2018
2016: Bridges to Cuba/Puentes a Cuba: 20th Anniversary Edition, Journal of Folklore Research
2016: "Habla Yemayá: El archivo feminista-queer de Lydia Cabrera" , Isla Negra Editores
2015: "Disinterés Social/Social Disinterest", Borderlines Vol. 1. Voices Breaking Boundaries
2013: "Biographical notes of authors", Arte Público Press
2012: "La Santería Made a U-Turn: La representación y el significado de la religión afro-caribeña en las obras de Tato Laviera", University of Colorado at Boulder
2012: "Inside the Bones: una exploración postcolonialista de Palo Monte en Outside the Bones de Lyn Di Iorio", Université de Montreal (159-168 pp.)
Courses Taught
ENGL 267 - Literature of Diversity: (DV)
ENGL 326 - Pre-Columbian Literature
ENGL 347 - POST-1800 WORLD LITERATURE
MODL 347 - POST-1800 WORLD LITERATURE
SPAN 103 - Introductory Spanish I
SPAN 104 - Introductory Spanish II
SPAN 204 - INTERMEDIATE SPANISH II
SPAN 303 - Spanish Grammar/Composition I
SPAN 304 - Spanish Grammar/Composition II
SPAN 322 - Spanish Literature Since 1700
SPAN 325 - Spanish for the Professions
SPAN 335 - SPANISH AMER LIT SINCE 1700
SPAN 435 - Topics-Latin Amer Lit/Cultr:
SPAN 475 - INTERNSHIP