Gregory Richards, Ph.D. (He/him/his)
Associate Professor - Biological Sciences
Biological Sciences Department
Ph.D., University of Wisconsin-Madison, 2008
PHONE: (262) 595-2174
EMAIL: richarg0@uwp.edu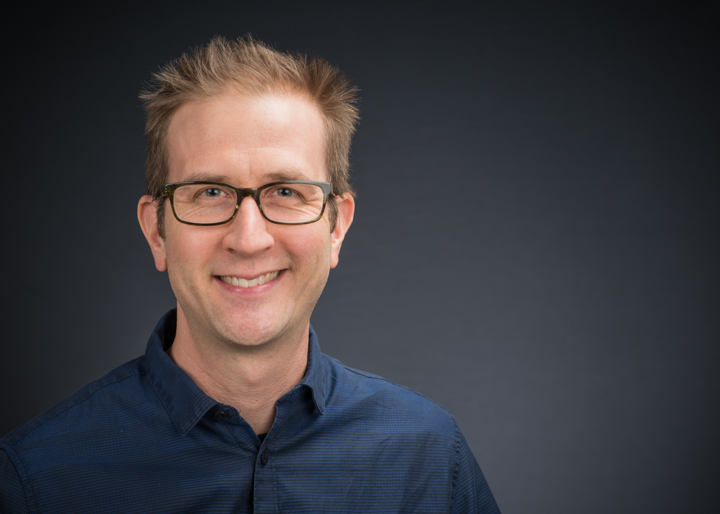 AREAS OF EXPERTISE
Microbiology
Molecular Biology
Microbial Genetics
Microbial Symbioses and Pathogenesis
Bacterial Stress Responses
I've studied how bacteria sense and respond to stress for over two decades. I received my B.S. in Bacteriology with a certificate in Technical Communications from UW-Madison, where I also received my PhD in Microbiology. I then worked as a postdoctoral NIH fellow at the University of Illinois prior to moving to UW-Parkside. One of my favorite parts of my job here is working with a fantastically diverse array of outstanding students! You can read more about my teaching, research, and consulting interests in the section below (including what my former students are up to).
Teaching, Research/Creative & Consulting Interests
Teaching Interests
I have a long-standing passion for teaching students about science. At UW-Parkside, I teach intro microbiology lectures and labs for both majors (BIOS 303) and non-majors (BIOS 202), advanced microbiology for undergraduate and graduate students (BIOS 411/611), and introductory cellular and molecular biology (BIOS 101). I place a high priority on training students in inquiry-based scientific and critical thinking, as well as providing students with opportunities to practice and develop useful communication and laboratory skills, all of which are essential to careers in science and medicine. I also place a high priority on showing students that there is no reason you can't have fun while doing good science!
Research Interests
My research focuses on the physiology and regulation of bacterial responses to stress. In particular, I study how bacteria like Escherichia coli respond to glucose-phosphate stress, a form of starvation that inhibits growth and results from the inability to digest sugars. One ultimate goal of this research is to gain insight into the nutritional conditions and stresses experienced by beneficial and disease-causing microbes found in the human gut.

I was fortunate to be awarded a National Institutes of Health grant to support this work. You can read more about the grant and research here:

NIH Grant Research

I love having students do research in my lab, and I greatly value training students in scientific thinking and practical lab skills.

I have had the joy of working with a diverse array of truly exceptional students, and I am honored to be able to say that 100% of the more than thirty students who I have mentored in research have gone on to medical school, graduate school, or jobs in their chosen scientific field. Several students who I have mentored also have been featured as co-authors on peer-reviewed publications, and many students have presented their research at both professional and undergraduate student conferences.

Here is a talk on my research that I did for Wisconsin Public Television's "University Place" program, titled, "Sugar Shock: How Bacteria Use RNAs to Deal with Stress":

WPT Research Talk

Here is a talk on why microbes are so awesome that I did for Wisconsin Public Television, titled, "Bacterial Hunger Games: The Mastery of Microbes Over Our Diet, Digestion, and Disease":

WPT Microbe Talk
Consulting Interests

I greatly enjoy doing science outreach and talking with the public about all topics related to microbiology! I also regularly do career advising and one-on-one career consulting for high school, undergrad, and grad students as well as postdocs and colleagues in the field of microbiology. (For example, I have served as a career adviser/panelist for the American Society for Microbiology General Meeting, Life Sciences Career Day at UW-Madison, the Molecular Genetics of Bacteria and Phages Meeting, and the Midwest Microbial Pathogenesis Conference.)

Please feel free to contact me about outreach and career advising activities. The easiest/fastest way to contact me is the email address at the top of this profile.

In addition to the seminars listed under "Research Interests" above, here is a fun Halloween-themed talk I did for UW-Parkside's Science Night, titled, "The Scary Side of Microbes":

UWP Science Night Talk

Here is an excerpt from an interview about careers in science research and education that I did with the UW-Madison Graduate School:


Graduate School interview
Publications
Selected Publications
2022: Apex predator nematodes and meso-predator bacteria consume their basal insect prey through discrete stages of chemical transformations, mSystems
2017: Stringent response regulators contribute to the recovery from glucose-phosphate stress in Escherichia coli, Applied and Environmental Microbiology
2016: Physiological effects of post-transcriptional regulation by the small RNA SgrS during metabolic stress in Escherichia coli. In Stress and environmental control of gene expression in bacteria, Wiley-Blackwell.
2015: Small RNAs regulate primary and secondary metabolism in gram-negative bacteria. In Metabolism and Bacterial Pathogenesis, Microbiology Spectrum, ASM Press
2013: Depletion of glycolytic intermediates plays a key role in glucose-phosphate stress in Escherichia coli, Journal of Bacteriology
2012: Induction of the Pho regulon suppresses the growth defect of an Escherichia coli sgrS mutant, connecting phosphate metabolism to the glucose-phosphate stress response., Journal of Bacteriology
2011: Molecular call and response: the physiology of bacterial small RNAs, Biochimica et Biophysica Acta
Courses Taught
BIOS 101 - Bioscience
BIOS 202 - General Microbiology
BIOS 303 - Microbiology
BIOS 411 - Microbial Physiology/Diversity
BIOS 499 - Independent Study:
BIOS 503 - Microbiology
BIOS 611 - Microbial Physiology/Diversity
BIOS 699 - INDEPENDENT STUDY:
BIOS 711 - Thesis