Helen Rosenberg
Professor - Sociology

Emeritus

Sociology Department
Ph.D., Northwestern University, 1989
PHONE: (262) 595-2146
EMAIL: rosenbeh@uwp.edu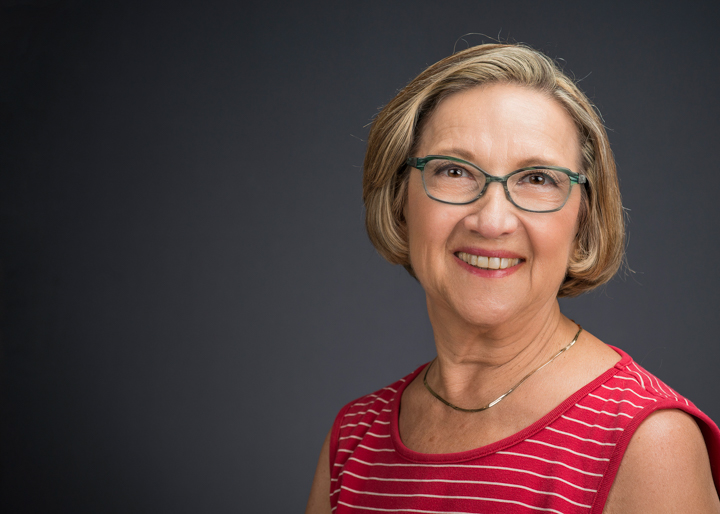 AREAS OF EXPERTISE
Community Based Learning
Mental Illness
Older Adults
Evaluation Research
Helen Rosenberg is Professor in the Department of Sociology and directs the Certificate Program In Gerontology. She teaches courses in the Sociology of Mental Illness and Social Gerontology in addition to required courses such as senior seminar, statistics and research methods. She incorporates Community Based Learning in her classes and supports faculty development in this area.
Teaching, Research/Creative & Consulting Interests
Teaching Interests
Her areas of expertise include the general areas of deviant behavior and gerontology, with special interest in the sociology of mental illness and substance use and abuse among older adults.
Research Interests
Since 2006, Dr. Rosenberg has received funding from Bader Philanthropies to invite experts in the field of gerontology with special interest in Alzheimer's disease to present innovations in the field. Presentations are free and open to the public. In 2015, Dr. Rosenberg worked on a grant awarded to the Racine Vocational Ministry (RVM) to assess the stress levels of ex-offenders released to the community from prison in four census tracts in Racine. She was principle evaluator on the Lifecourse Initiative for Healthy Futures (LIHF) supported through the Wisconsin Partnership Program. Other research interests revolve around community based learning (CBL). She has published in areas that assess the impact of CBL on retention. At this time, she is examining the extent to which faculty and community partners agree on the purpose of their projects and how explicit faculty and community partners realize the social justice implications of their work. Since, 2015, she has hosted a study tour of Poland during 'J' term with students. Her academic partner is with the History Department at the University of Gdansk.
Consulting Interests
Selected Awards & Honors
Teaching Awards
2013: The Sister Joel Read Civic Engagement Practitioners Award recognizes faculty and staff members who make significant contributions to civic engagement on their campus. The award honors practitioners who have built successful campus-community partnerships to both support student learning and development and the civic mission of the institution. , The 2013 Sister Joel Read Civic Engagement Practitioners Award, Wisconsin Campus Compact
Research/Creative Awards
2013: William H. Sewell Award for Outstanding Scholarship, Wisconsin Sociological Association
Service Awards
2018: Received 2018 Service Award, Service Award, University, UWP
2016: Awarded for 25 years of service., Service Award, University, UWP
2012: Applied for this award; award notificaiton December, 2012, President's Higher Education Community Service Honor Roll, Community, President of US
Courses Taught
SOCA 216 - SOC ISSUES-SUBSTANCE USE/ABUSE
SOCA 250 - STATISTICS FOR SOCIAL SCIENCES
SOCA 306 - RESEARCH IN COMMUNITY NEEDS
SOCA 326 - Social Gerontology
SOCA 332 - Sociology of Mental Illness
SOCA 492 - Internship in Sociology
SOCA 499 - Independent Study:
UWX SC101 - INTRODUCTION TO SOCIOLOGY