Jonathan Shailor
Professor - Communication
Communication Department
Ph.D., University of Massachusetts, 1992
EMAIL: shailor@uwp.edu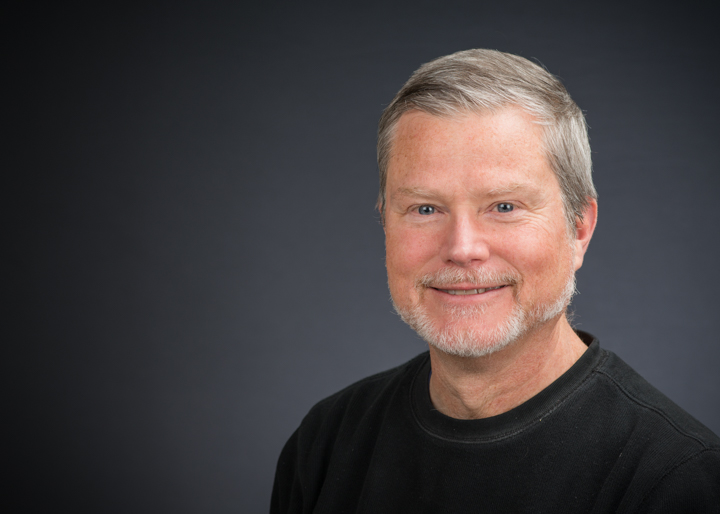 AREAS OF EXPERTISE
Communication
Conflict Transformation
Community Dialogue
Performance
Shakespeare
Dr. Jonathan Shailor (Ph.D., University of Massachusetts) is the Director of the Certificate Program in Conflict Analysis & Resolution and The Shakespeare Prison Project. His teaching and research focus on language and social interaction: storytelling, dialogue, and performance for personal and social transformation.
Teaching, Research/Creative & Consulting Interests
Teaching Interests
Communication, culture, conflict transformation, dialogue, theatre, Shakespeare.
Research Interests
Performance as a vehicle for transformation in prisons, homeless shelters, and with at-risk youth.
Consulting Interests
Experienced mediator and organizational consultant. Facilitator of storytelling, performance, and dialogue for personal and community development.
Publications
Selected Publications
2022: Theatre of Empowerment, Drama Therapy Review (45-58 pp.)
2021: Review of the book Performing Arts in Prisons: Creative Perspectives, Theatre Research International (411-413 pp.)
2021: The dialectics of subversion: prison theatre, human rights, and social justice, Research in Drama Education: The Journal of Applied Theatre and Performance (419-426 pp.)
2018: "The Shakespeare Prison Project", Captured Words/Free Thoughts: Writings From America's Prisons (1 page pp.)
2013: Kings, warriors, magicians, and lovers: Alternative performances of masculinity in prison, University of Illinois Press (pp. 13-38 pp.)
2011: Shailor, J. (accepted). Humanizing education behind bars: The theatre of empowerment and the Shakespeare project. In Stephen Hartnett (Ed.), Empowerment or incarceration? Reclaiming hope and justice from the prison-industrial complex. Champaign, IL: University of Illinois Press.Industrial complex. Champaign, IL: University of Illinois Press., University of Illinois Press. (pp. 229-251 pp.)
2011: Performing New Lives: Prison Theatre, Jessica Kingsley Publishers (300 pp.)
2011: Shailor, J. (2010). Prison Theatre and the Promise of Reintegration. In J. Shailor, "Performing New Lives: Prison Theatre.", London & Philadelphia: Jessica Kingsley Publishers. (17 pp.)
2011: Shailor, J. (2010). Introduction. In J. Shailor (Ed.), "Performing New Lives: Prison Theatre." , London & Philadelphia: Jessica Kingsley Publishers. (15 pp.)
2008: "When Muddy Flowers Bloom: The Shakespeare Project at Racine Correctional Institution", PMLA (Journal of the Modern Language Association). Widely acknowledged as a top-tier academic journal. (14 pp.)
Selected Awards & Honors
Teaching Awards
2017: The Sister Joel Read Civic Engagement Practitioners Award recognizes outstanding faculty who have built successful campus-community partnerships, supporting both student learning and development, and the civic mission of the institution., Sister Joel Read Civic Engagement Practitioners Award, Wisconsin Campus Compact
2015: Recognized for 20 years of teaching communication, theatre, and conflict resolution classes to prisoners at Racine Correctional Institution., Outstanding Educator, Phi Delta Kappa, Kenosha-Racine Chapter
2011: Recognition for trainings conducted at HALO (Homeless Assistance Leadership Organization), Racine, with Comm 485 (Practicum in Conflict Analysis and Resolution)., Certificate of Excellence in Community-Based Learning, Center for Community Partnerships
1998: Stella Gray Award for Teaching Excellence, University of Wisconsin-Parkside
Research/Creative Awards
2016: Recognition for 20+ years of excellence in community-based research and creative activity, including The Theatre of Empowerment and The Shakespeare Prison Project at Racine Correctional Institution., Excellence in Community-Based Teaching and Research Award, University of Wisconsin-Parkside
2015: The Fellowship is granted in recognition of my work as a distinguished scholar and practitioner in the field of Communication. I will present my work to an international group of scholars in Munich, Germany in September 2015., CMM Institute Fellowship, The CMM Institute, Villanova University, and the Fielding Institute
Key Service Activities
University Service
2014: Committee Member - University Committee
2012: Other - "Untangling Racism": Event Planning and Facilitation
Professional Service
2013: Chairperson - Communication as Social Construction Division, National Communication Association
2012: Other - Communication as Social Construction Division of the National Communication Association
UW System Service
2021: Committee Member - UW System Prison Education Initiative Curriculum Working Group
2018: Workshop Organizer - Faculty College
2013: Committee Member - University of Wisconsin System Faculty Representatives
Public Service
2021: Guest Speaker - San Diego Shakespeare Society
2013: Other - The Shakespeare Prison Project
2011: Other - Bond Street Theatre
Courses Taught
COMM 285 - Intro Conflict Analys/Resolutn
COMM 363 - COMMUNICATION & ETHNICITY:(DV)
COMM 385 - Conflict Mediation
COMM 485 - Practicum Conflct Intervention
COMM 485 - Practicum Conflict Intervention
COMM 490 - Special Topics-Communication:
COMM 495 - Senior Seminar
COMM 499 - Independent Study:
COMM 725 - Conflict Transformation
COMM 785 - Dialogue:Productive Strategies
COMM 785 - Public Dialogue
COMM 798 - Project/Thesis Implementation
ETHN 363 - COMMUNICATION & ETHNICITY:(DV)