William "Doug" Singsen, PhD
Associate Professor - Art History
Art and Design Department
Ph.D., CUNY Graduate Center, 2013
EMAIL: singsen@uwp.edu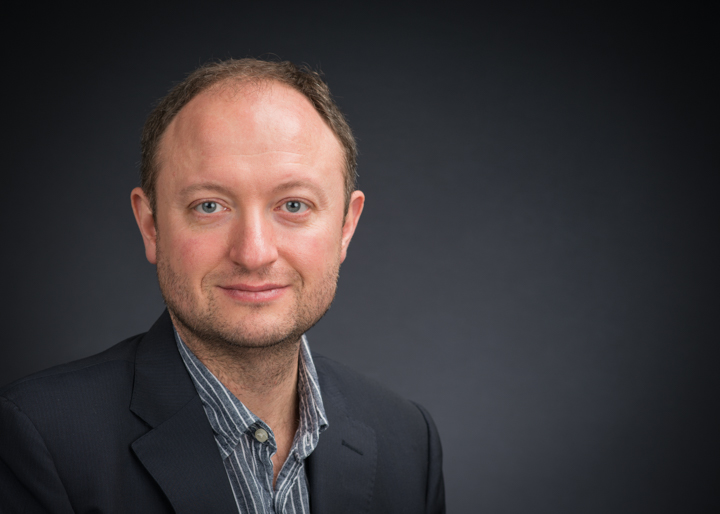 AREAS OF EXPERTISE
art history
modern and contemporary art
visual culture
avant-garde
comics and graphic novels
I was born in Providence, Rhode Island and attended Haverford College, where I received a BA in Painting in 2000. After working as a graphic designer for a year, I relocated to New York City, where I entered the PhD program in Art History at the Graduate Center of the City University of New York. I moved to Boulder, Colorado, in 2012, where I completed my dissertation in 2013. While in grad school, I taught courses at the School of Visual Arts, Brooklyn College, New York City College of Technology, Montclair State University, and Metropolitan State University of Denver. I began teaching at Parkside in 2014 and received tenure in 2020. In addition to my teaching duties, in 2020 I began serving as Director of the General Education Program.
Teaching, Research/Creative & Consulting Interests
Teaching Interests
My teaching interests include modern and contemporary art, intercultural influences and interactions from the ancient world to the present, art and social justice, and the interaction of mass culture and the avant-garde. I believe it's important for art historians to take a broad view of art history, engaging with other cultures and with popular culture. While non-western cultures have recently become much better represented in art historical classrooms, publications and exhibitions, popular culture still remains marginal to the discipline, a legacy of art history's traditionally elitist position. My teaching includes comics, design, advertising, and other popular genres of visual objects as an antidote to this history.
Research Interests
I have a wide range of research interests, including American comics and graphic novels, interactions between mass culture, subcultures, and the avant-garde, activist art, and decolonizing the disciplines of art history and comics studies.

My dissertation, "An Alternative by Any Other Name: Alternative Comics between the 'Mainstream' and the Avant-Garde, 1976 to the Present," examined how alternative comics created an impure genre by mixing influences from mainstream comics, countercultural underground comix, and other avant-garde visual traditions. Two articles based on chapters from my dissertation have been published in the Journal of Graphic Novels and Comics. I've also taken a broader look at impure traditions of visual culture in "The Historical Avant-Garde from 1830 to 1939: l'art pour l'art, blague, and Gesamtkunstwerk," published in Modernism/modernity in 2020, which examines how seemingly disparate manifestations of avant-garde art worked to destabilize received notions about artworks as early as the 1830s.

I also have a strong interest in the pressing need to decolonize art history and comics studies, the two academic fields in which I am most active. To this end, I have co-authored a book entitled The Invisible Costume: Whiteness and the Construction of Race in American Comics and Graphic Novels with my Parkside colleague Joe Benson, which is due to be published by the University Press of Mississippi in 2022. This book examines how whiteness has been an integral but largely unnoticed part of American comics and graphic novels since their inception in the late 1930s. I am currently working on a new textbook for the art history survey course, tentatively titled Art: A Global History, for Oxford University Press, in which I aim to break down the silos that existing textbooks use to separate different cultures from each other. By contrast, the central premise of this textbook is that cultural interaction has been a universal feature in art history that has been integral to most if not all major developments in art from prehistory to the present.
Consulting Interests
Publications
Selected Publications
2022: Bandits, Misfits, and Superheroes: Whiteness and Its Borderlands in American Comics and Graphic Novels, University Press of Mississippi
2022: "Comix," "Détournement," "Groundlevel," Minicomics," "Newave, "Ninth Art," "Pop Art," and "Situationism", Palgrave MacMillan
2020: The Historical Avant-Garde from 1830 to 1939: l'art pour l'art, blague, and Gesamtkunstwerk, Modernism/modernity
: Interview with Aaron Hughes and Amber Ginsburg, Tea Project
2017: Critical Perspectives on Mainstream, Groundlevel, and Alternative Comics in The Comics Journal, 1977 to 1996, Journal of Graphic Novels and Comics (156-172 pp.)
2017: Teaching Comics and Graphic Novels as Art History, Art History Teaching Resources
: The Tea Project as Social Praxis, Tea Project
2016: Underground and Alternative Comics in the United States, Art History Teaching Resources
2016: Newspaper Comics in the United States , Art History Teaching Resources
2014: An Alternative by Any Other Name: Genre-Splicing and Mainstream Genres in Alternative Comics, The Journal of Graphic Novels and Comics (170-191 pp.)
Selected Awards & Honors
Research/Creative Awards
2023: The Eisner Awards are the most prestigious awards given in the US to comics and graphic novels, and also include a category for scholarly work, which I was nominated for., Best Academic/Scholarly Work, Eisner Awards
Key Service Activities
University Service
: Program Coordinator - General Education Program
: Committee Chair - General Education Committee
: - Faculty Senate, Art Department representative
2017: Committee Member - General Education Committee
2015: - Faculty Senate, Art Department alternate
Courses Taught
ART 100 - Foundtns of Art/Visual Culture
ART 125 - Survey of World Art
ART 226 - Modern Art and Graphic Design
ART 299 - Independent Study:
ART 391 - Selected Topics-Art History:
ART 399 - Independent Study:
ART 499 - Independent Study:
ENGL 330 - Alternative Narratives: