Philip Wagner, Ph.D.
Associate Professor
Criminal Justice Department
Ph.D., Indiana University of Pennsylvania, 2015
PHONE: (262) 595-2763
EMAIL: wagnerp0@uwp.edu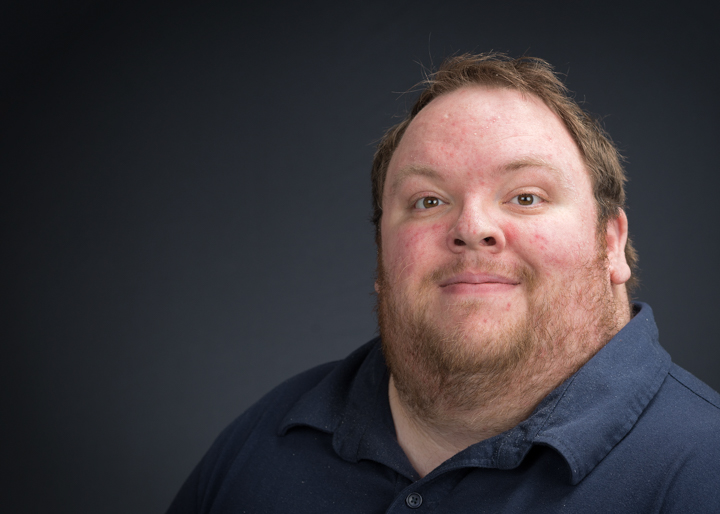 AREAS OF EXPERTISE
cybervigilantism
Media and Crime
Criminological Theory
Cybervictimization
Program Evaluation
Dr. Wagner is an Assistant Professor joining us from Fairmont State University in West Virginia. He received his B.S. and M.S. in Criminal Justice. He has a Ph.D. in Criminology from Indiana University of Pennsylvania.
Teaching, Research/Creative & Consulting Interests
Teaching Interests
Dr. Wagner teaches Criminology, Intro to Criminal Justice, Comparative Justice Systems, and in Fall of next year, a Special Topics in Cybercrime.
Research Interests
He has volunteered in probation and parole settings and maintains research interests in the intersection of media and crime, for example, the use of the internet in public shaming and vigilantism.
Consulting Interests
Publications
Selected Publications
2020: The COVID-19 Effect on Wisconsin's Nonprofit Sector: Report One., Helen Bader Institute
2020: The COVID-19 Effect on Wisconsin's Nonprofit Sector: Human Services, Report One., Helen Bader Institute
2019: The Rise of Online Vigilantism ,
2019: Media: Influence on Crime, The SAGE Encyclopedia of Criminal Psychology
2016: Understanding Cyber-Vigilantism: A Conceptual Framework , The Journal of Theoretical and Philosophical Criminology (17 pp.)
Key Service Activities
Departmental Service
: Committee Chair - CRMJ Assessment Committee
: Committee Member - CRMJ Curriculum Committee
2020: Committee Member - CRMJ Search and Screen Committee
2019: Committee Chair - CRMJ Strategic Plan Committee
2019: Committee Member - CRMJ Search and Screen Committee: Assistant Professor Position
2019: Committee Member - CRMJ Search Committee: Associate Professor Position
2018: Committee Member - CRMJ Search and Screen Committee
2017: Committee Member - CRMJ Search and Screen Committee
2016: Committee Member - CRMJ Search and Screen Committee
College Service
: Committee Member - Criminal Justice Executive Committee
2022: Committee Member - Sociology Augmented Executive Committee
2020: Committee Member - Center for Professional Studies Steering Committee
2019: Committee Member - CSSPS Strategic Plan Committee
2018: Committee Member - Center for Professional Studies Steering Committee
University Service
: Committee Member - Undergraduate Task Force
: Committee Member - Institutional Review Board
: University Senate Service - Faculty Senate/Senator CPS
: Chairperson - Center for Professional Studies
: Committee Member - Committee on Advising
2022: Chairperson - Institutional Review Board
2021: University Senate Service - Faculty Senate: Criminal Justice Senator
2019: Other - Gateway Articulation Summit
2019: Committee Member - Math Pathways Taskforce
2018: Committee Member - Search and Screen: Director of Advising and Career Center
2017: University Senate Service - Faculty Senate: Criminal Justice Alternate
2016: University Senate Service - Faculty Senate: Criminal Justice Alternate
Public Service
2020: Guest Speaker - Alan E. Guskin Center for Community and Business Engagement 2020 Virtual Nonprofit Breakfast
2018: Chairperson - Program Evaluation Workshop
Courses Taught
CRMJ 101 - INTRODUCTN TO CRIMINAL JUSTICE
CRMJ 101 - Intro to Criminal Justice
CRMJ 200 - Criminal Justice Rsearch Mthds
CRMJ 233 - Criminology
CRMJ 340 - Introduction to Cyber Crime
CRMJ 388 - Comparative & Int'l CJ Systems
CRMJ 490 - SPECIAL TOPICS:
CRMJ 490 - Special Topics-Criminal Just:
CRMJ 499 - Independent Study:
MAPS 606 - Advanced Program Evaluation
MAPS 700 - Formal Organization
MAPS 705 - Practicum
SOCA 233 - Criminology