John Ward
Associate Professor - Geography
Geography Department
Ph.D., University of Arkansas, 2007
PHONE: (262) 595-3327
EMAIL: wardj@uwp.edu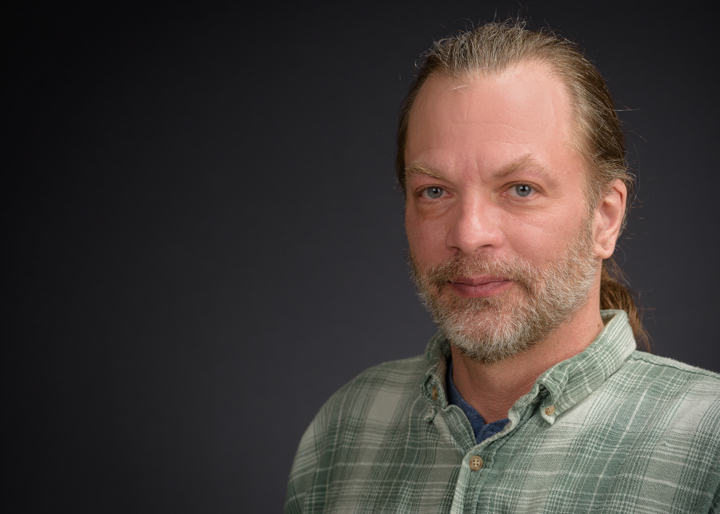 I am originally from western Maryland, though I have lived many other places including Alabama, Arkansas, Georgia, and Washington State. I received my MS from Central Washington University and my PhD from the University of Arkansas. The University Wisconsin-Parkside is my first teaching job since earning my doctorate.
Teaching, Research/Creative & Consulting Interests
Teaching Interests
My teaching interests include both cultural and physical geography, as well as geographic information systems.
Research Interests
My research interests include cultural and natural resource management. I have presented my research at conferences in Jamaica, South Africa, Finland, Austria, the UK and the US.
Consulting Interests
Publications
Selected Publications
2015: Pilgrimage, Place, and Preservation: The Real and Imagined Geography of the Grateful Dead in Song, on Tour, and in Cyberspace, Sites of Popular Music Heritage, Routledge (In Press)
2013: The History and Geography of the Milwaukee Road in Eastern Washington, Association of Pacific Coast Geographers (In Press)
2012: Piracy or Preservation? The Underground Dissemination of Bootleg Recordings on the World Wide Web, International Association for the Study of Popular Music, Grahamstown, South Africa (271-277 pp.)
2011: Discography, Preservation, and Cultural Crossings: The Role of the World Wide Web in the Underground Dissemination of Nordic Jazz Recordings. , Finnish Jazz & Pop Archive/International Institute for Popular Culture, IIPC Publication Series Vol. 4, Helsinki/Turku (91-105 pp.)
2010: The John Wayne Pioneer Trail in Washington State: Rails-to-Trails to… Rails and Trails? , Material Culture: The Journal of the Pioneer America Society. (33 pp.)
2009: Understanding the Relationship between Humans and Water Resources: A Lesson Study for Introductory Geography Classes, UW System Office of Professional & Instructional Development (OPID) Lesson Study Project Galleryhttp://www.uwlax.edu/sotl/lsp/gallery.htm
Key Service Activities
Departmental Service
: Committee Member - Geography Executive Committee
: Committee Member - International Studies Steering Committee
: - Coordinator of the Geographic Information Systems (GIS) Certificate Program, Department of Geography
: - Spatial Data Analysis Lab, Department of Geography
2013: - Faculty Senator
University Service
: Committee Member - Committee on Faculty Rights and Responsibilities
Courses Taught
GEOG 100 - PHYSICAL GEOG & THE ENVIRONMNT
GEOG 250 - MAP USE AND ANALYSIS
GEOG 306 - NATURAL DISASTERS AND SOCIETY
GEOG 308 - CONSERVATION NATURAL RESOURCE
GEOG 315 - GEOGRAPHY OF WISCONSIN
GEOG 350 - CARTOGRAPHY AND GIS
GEOG 460 - INTRODUCTION TO GIS ANALYSIS
GEOG 465 - ADVANCED GIS APPLICATIONS
GEOG 491 - SPECIAL TOPICS IN GIS:
GEOG 494 - INTERNSHIP IN GEOGRAPHY
GEOG 499 - INDEPENDENT STUDY
INTS 499 - INDEPENDENT STUDY
MAPS 660 - INTRODUCTION TO GIS ANALYSIS