Tarila Zuofa, FHEA, PMP®, PRINCE2® Practitioner
Associate Professor
Business Department
Ph.D., Liverpool John Moores University, 2013
EMAIL: zuofa@uwp.edu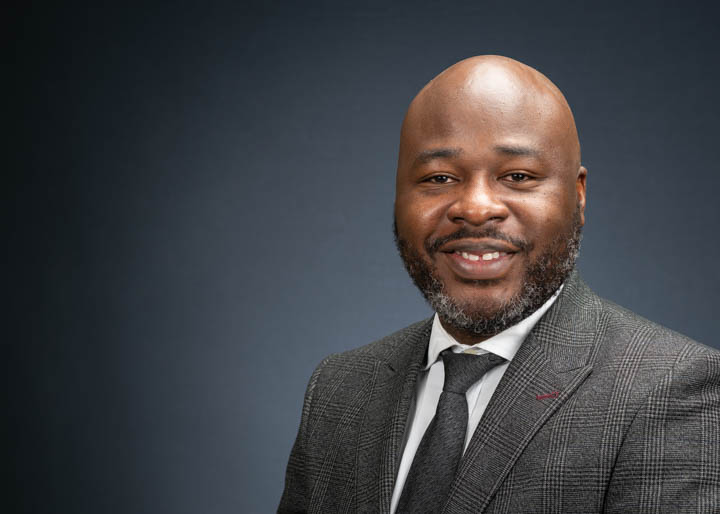 Tarila (Tari) originally trained and practiced as a Marine Engineer and Naval Architect before moving into Project Management. His PhD in Project Management explored a wide range of issues affecting risk management in global energy projects and Project Management in general. Part of the novelty of his PhD research was highlighted in its uniqueness of providing an excellent opportunity for exploring Project Management practices in developing and developed countries.

Before joining the University of Wisconsin-Parkside, Tari held various tenured roles in leading universities in the United Kingdom and the Middle East. Tari has an extensive knowledge of teaching at the undergraduate, graduate and executive level. He has demonstrated insights into major project management through partnering with industrialists in to develop undergraduate, postgraduate, and executive blended programs in several countries. Together with colleagues at various United Kingdom universities, Tari secured an estimated £200,000.00 income generated mainly from Transnational Education (TNE) and Knowledge Transfer Partnerships (KTPs).

Tari co-edited a Project Management textbook, published in several high-ranking peer-reviewed business and engineering journals. His research findings have been presented in leading international conferences like PMI Research and Education Conference and the Academy of Management Annual Meeting. The World Health Organization also listed some of his papers in its database of impactful research studies relating to the COVID-19 pandemic. Tari is a Fellow of the Higher Education Academy, a PMP® and PRINCE2® Practitioner.
Teaching, Research/Creative & Consulting Interests
Teaching Interests
My teaching responsibilities are primarily in the area of project management, and its application on major projects. I am also interested in teaching areas related to people, team and organizational challenges
Research Interests
My interest in risk management continues but it is now complemented by the need to understand soft issues in project management such as circular economy, sustainability, governance, stakeholder sense-making. I am also interested in people and organizational challenges as well as the digitization of project delivery processes.
Consulting Interests
Management of infrastructure development
People, team and organizational challenges
Project value creation
Program complexity management
Digitization of project delivery processes
Publications
Selected Publications
2023: An evaluation of determinants influencing the adoption of circular economy principles in Nigerian construction SMEs, Building Research & Information (69-84 pp.)
2023: WHO COVID-19 Research Database,
2021: Achieving sustainable major infrastructure projects: development and management. In: Ochieng, E.G., Zuofa, T. and Badi, S. eds. Routledge Handbook of Planning and Management of Global Strategic Infrastructure Projects. Oxford: Routledge, Routledge Taylor & Francis Group (71-102 pp.)
2021: Master planning for resilient major infrastructure projects. In: Ochieng, E.G., Zuofa, T. and Badi, S. eds. Routledge Handbook of Planning and Management of Global Strategic Infrastructure Projects. , Routledge Taylor & Francis Group (47-70 pp.)
2021: Reimaging public-private partnership model as hybrid: South Africa viewpoint. 27(2) , Public Works Management & Policy. (152-183 pp.)
2021: Augmenting the delivery of public research and development projects in developing countries, Technological Forecasting and Social Change
2019: Exploring the efficacy of Simulations in Education: the case of Project Management teaching and learning. In Proceedings of Delft University, Project Management Congress, April 11-12 in Delft, Netherlands. ,
Courses Taught
MBA 716 - Project Management
MGT 349 - Organizational Behavior