MASTER OF SCIENCE IN healthcare administration
Healthcare is a dynamic field that requires strong, compassionate leadership. Whether you're skilled in patient care or management, your hands-on experience combined with the UW Master of Science in Healthcare Administration, will enhance your knowledge, and prepare you for a dynamic role in healthcare management. Take charge and become a leader in your healthcare community!
LEAD. ADVANCE. IMPACT.
Learn to focus on high-level decisions that will drive organizational strategies and processes with a Master's in degree in Healthcare Administration. Provide a positive impact on your organization, employees and the patients they treat with high level competencies such as strategic decision making, workforce retention, and financial strategy. 
13 courses. 37 credits.
Provided in a convenient 100% online format, you can complete this degree at your own pace, during a time that is convenient for you. 
Speak to an enrollment advisor today to ensure the smoothest admission and enrollment process. We recommend sending your application materials no later than one month before courses begin.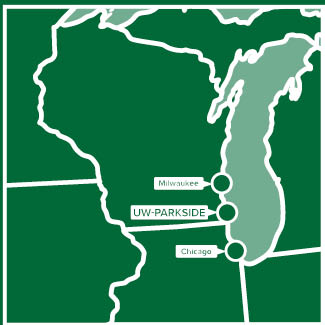 UW-Parkside is your local connection to the UW Master of Science in Healthcare Administration. Conveniently located in the vibrant and growing corridor between Milwaukee and Chicago, Parkside gives you access to the same resources and connections  as on-campus students. Providing you with successful networking opportunities with local partners in our thriving healthcare community.  
ADMITTED STUDENT RESOURCE CONTACTS