Mba
When you choose a University of Wisconsin-Parkside Master of Business Administration program, you can be assured of receiving a valuable return on your investment. We empower you with the knowledge and practical skills vital to achieving personal and professional success in your changing local and global communities.
Dedicated to preparing you for success, our AACSB-accredited College of Business, Economics, and Computing is committed to providing student-centered education with a purposeful emphasis on knowledge, skills, and abilities needed to succeed in the rapidly changing world of business. We value innovation and develop relevant programs that position you on the leading edge of an evolving global marketplace. You can complete our MBA program in as few as 12 months and is offered to you in a format that fits your specific needs, face-to-face, blended, and online.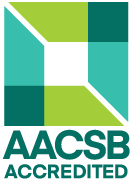 The UW-Parkside MBA program is acknowledged as one of the most affordable AACSB accredited graduate business programs in the United States. Accredited by AACSB International, the Association to Advance Collegiate Schools of Business. As of June 2012, less than one third of the business programs in the U.S. and fewer than 5 percent of the world's 13,000 programs in business meet the rigorous standards of quality set by AACSB International.