Recruiting Events
Regional and national employers love Parkside students because they have a proven work ethic and a genuine interest in contributing to the success of our communities. Take a look at these large-scale events where we are certain that your time spent with our campus talent community will be a great experience.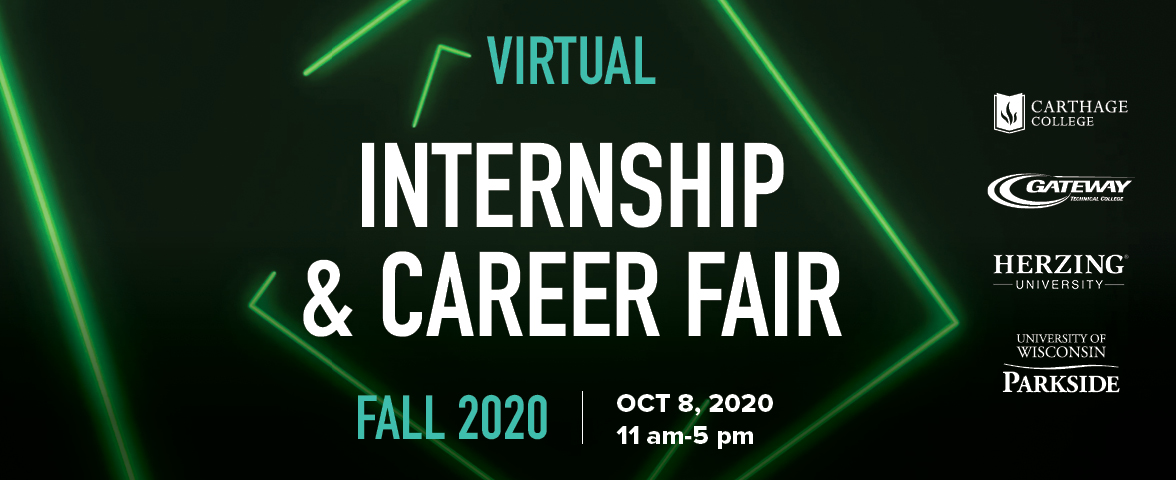 Fall 2020 Internship and Career Fair 
with Parkside, Carthage College, Gateway Technical College, and Herzing University
Recruit the best talent early from four different campuses at the Fall 2020 Internship and Career Fair hosted virtually by UW-Parkside, Carthage College, Gateway Technical College, and Herzing University. From one dynamic online platform, you'll engage with students and recent alum from each institution.
Oct 8, 2020  |  11 am-5 pm
Virtual Career Fair on Handshake
Each event is unique, but there are some aspects that will always be the same. That includes great customer service, meaningful conversations, and impressive students.
We've compiled some common logistical information all in one place. 
General Logistical Details
Price for on-campus events includes one 6-foot table and 2 chairs. Lunch for two is provided per registration.
Reduced-rate tables for nonprofits are accommodated upon request and pending availability. Documentation may be requested.
We strongly recommend that you post your positions to Handshake, as we share this information with students and campus colleagues in our materials and programming leading up to the events.
Parking restrictions are lifted for participants on the day of the on-campus events. We are unable to reserve parking spaces; however, we do provide drop off assistance at the circle drive nearest the event location. More details provided in pre-event communications.
RECRUITMENT EVENT CONTACTS
262-595-2040
advisingcenter@uwp.edu
Wyllie D175
900 Wood Rd. 
Kenosha, WI 53144
Parking: Lot A, B