ONE CARD, TWO ACCOUNTS

Your Ranger Card serves both as your official university ID and as a tool to pay for services on campus such as dining, vending and printing. There are two accounts available on your card for your use.
Dining Dollars Account
A dining dollar account is assigned to you upon the purchase of a Dining Plan. This account can be used at any of our on-campus dining location and provides a create way to enjoy great cuisine while saving money. The university has a number of great dining plans designed to fit your specific lifestyle.
Campus Cash
The campus cash account can be used to pay for on-campus purchases such as books, computer lab printing, photocopying, the cold food vending machine at the Student Center's west entrance, laundry, and food. Many locations offer discounts when paying with the Campus Cash account.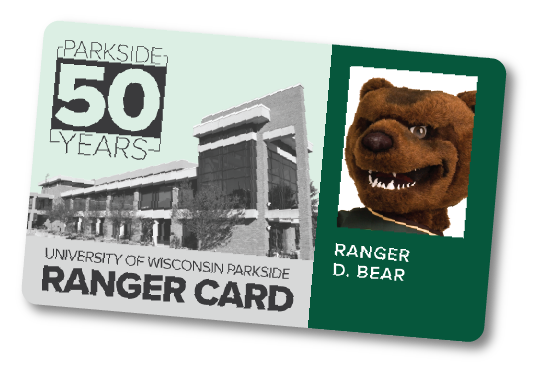 Making Deposits to your Dining Plan and Campus Cash Accounts
 
Over the Internet
The Online Card Office allows easy deposits via Mastercard or Visa branded cards.

Value Transfer Station
Value Transfer Stations (VTS or black box) are found by the Campus Concierge ground floor of Student Center, and the Library entrance. VTS machines accept $1, $5, $10 and $20 denominations for Campus Cash accounts only.

By Phone
Call our Campus Concierge 262-595-2307 and have your credit card available.

In Person
At the Campus Concierge Desk in the Student Center or the Cashier's Office in Wyllie Hall.