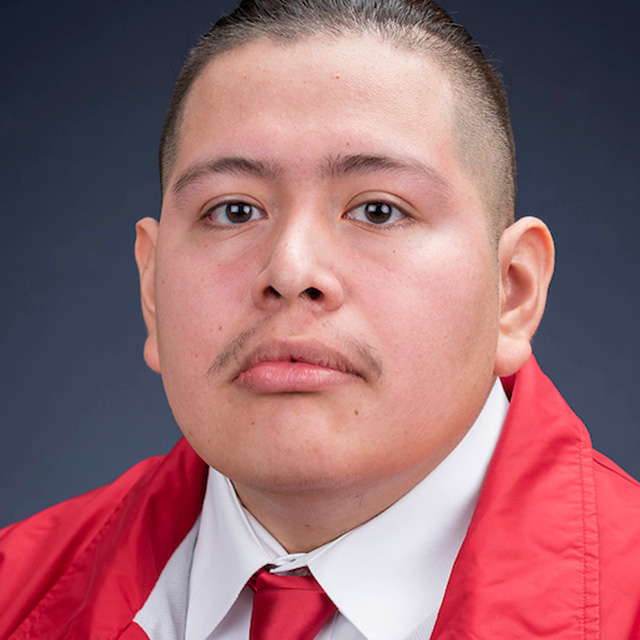 Edwin Colon Jr (he/him)
President
Kenosha, WI | Junior
Education
Applied Health Science (Physician Assistant Concentration)
Why I Chose PSG
Throughout my life, I have always been a person that has helped those around me. When I transferred to Parkside, I decided to join PSG my first week. PSG has helped me figure out how I can help both the university and the students of Parkside in the best and most equitable way. 
Involvement at Parkside
I was secretary/Vice president for Latinos Unidos for the 2021-2022 academic year and am currently the President for the 2022-2023 academic year. I am also currently the secretary for Omega Delta Phi Fraternity Inc.
Fun Fact
I played the violin for 10+ years and have played football for 11+ years and counting.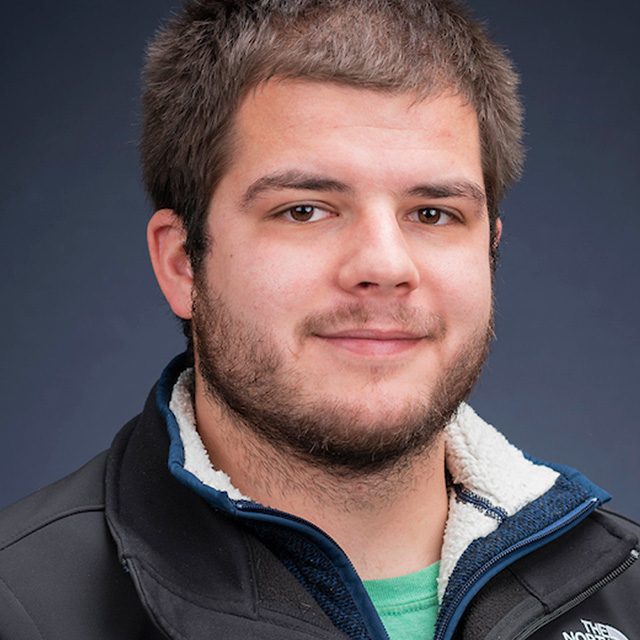 Andrew LaLonde
Vice President
Kenosha, WI
Education
Political Science, Law
Why I chose PSG
I have studied at the University of Wisconsin Parkside for two years, gaining insight in my field of study. A passion of mine here at UWP is to help young professionals advance their career goals.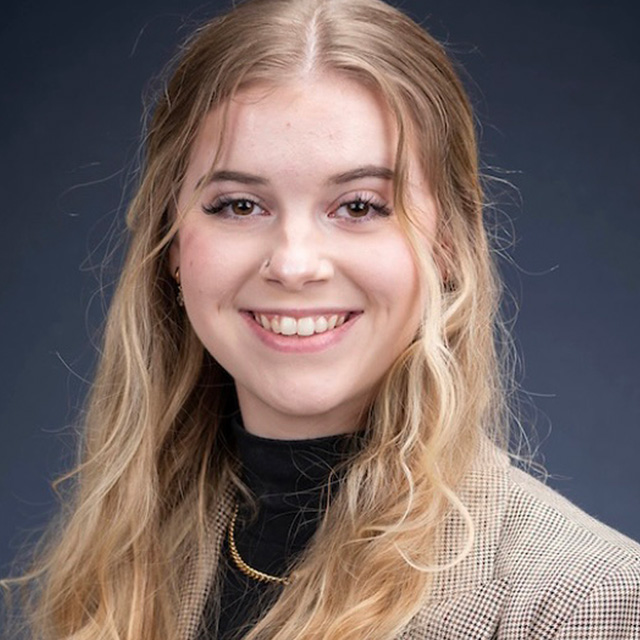 Rachael Forsythe (she/her)
Parliamentarian
Kenosha, WI | Senior
Education
Biological Sciences 
Why I chose PSG
I was the Parliamentarian for my high school student government, and I loved the leadership experience. As soon as I joined PSG in my first year, I knew I wanted to have a role in this organization for the rest of my time at Parkside.  
Involvement at Parkside
I was the treasurer of Pre-health Club for the 2021-22 academic year, and I am currently an SI for Organismal Biology
Fun Fact
I love traveling, and I have been to 7 different countries so far!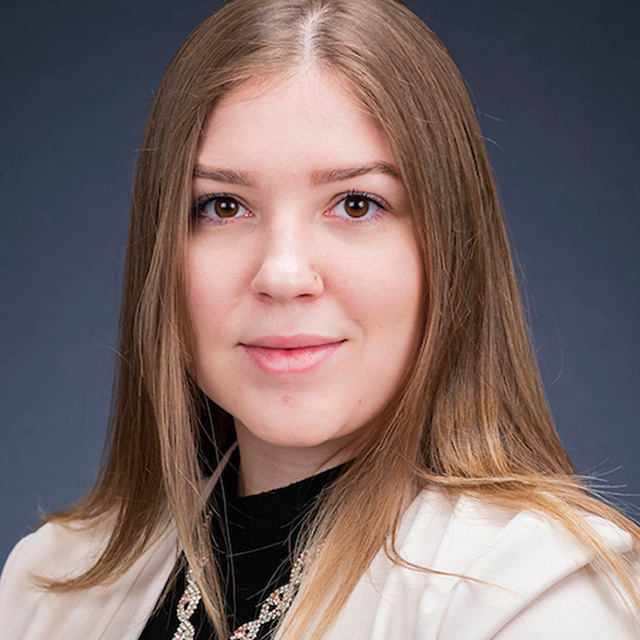 Karley Anderson (she/her)
Speaker of the House
Kenosha, WI | Senior
Education
Psychology Minor in Communication 
Why I chose PSG
I joined as Speaker of House to further my skills in communicating with the general public, to help distribute the voice that must be heard from PSG, and to take my experience and put it into my future endeavors in psychology. I find my purpose to include an understanding to everyone's opinions and issues that have an individual right to be heard. Therefore, I use my position for the people and for the common goal to be connected. My future plans are to go on to a master's program in Clinical Mental health counseling and become a licensed practitioner. Moving forward from that I may want to get my PHD later on. On campus you can also find me in psychology club as one of the Vice Presidents, I also associate with Intervarsity, a religious group meant for any Christian on campus.
Fun Fact
My car recently got hit by a deer.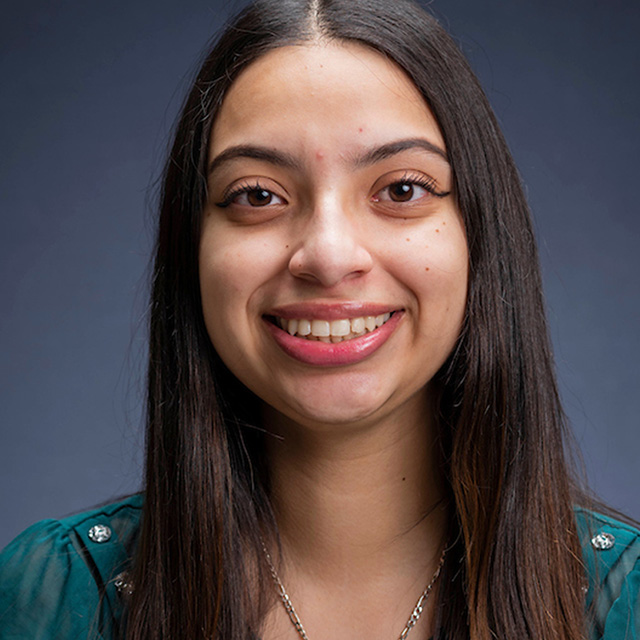 Elvira Bolanos-Bautista (she/her)
Secretary
Tampa, Florida
Education
Business Administration and Management
Why I chose PSG
To grow and experience more things in life to make me a stronger leader for the people. I also wanted to challenge myself to try something new.
Involvement at Parkside
I'm also involved with Latinos Unidos where I bring stories, cultures and struggles to our students on campus. And throw fun events surrounding our cultures, foods and customs. I also enjoy volunteering with my friends. Some future plans I would like to see are if we can create a resource center for first-generation students. Being a first-generation myself there were a lot of things I had to figure out myself which got really stressful so I feel creating that option would benefit our university. Another thing I would like to do is create more events where our commuters can be more involved instead of just coming to class.
Fun Fact
I went to nationals for acting when I was in grade school and got to interact with a lot of different countries trading pins.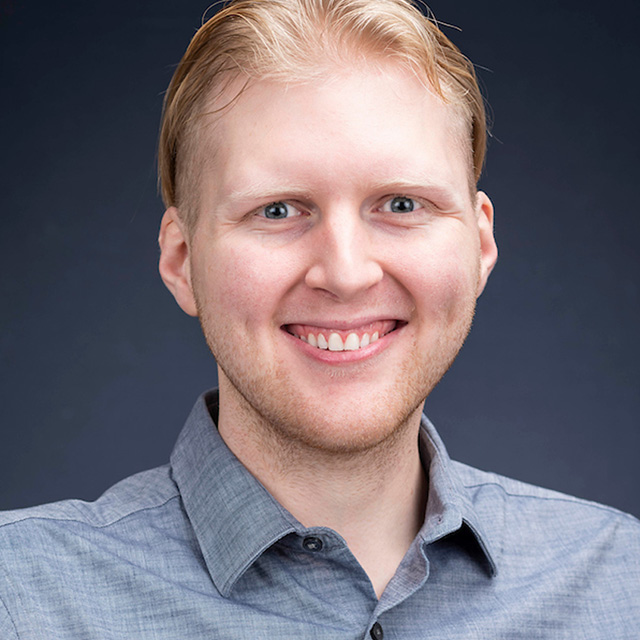 Colin Erickson
SUFAC Director
Trevor, WI
Education
Political Science (law concentration) & Philosophy
Why I chose PSG
"Moin! The past three and a half years at this university have been a wild ride, from going into a normal school, living through the educational life of the pandemic, and finally watching the campus bloom once again with so much activity taking place every day. Finding things to really be interactive with over the course of our time experiencing lockdowns was hard to do. After a few years in student government I settled down to the position where I am now, the SUFAC Director. I understand that we students have a lot more power to bring change to the campus than we thought. So, I encourage anyone to come and join. You will learn a lot, and you can make your voice heard.
Involvement at Parkside
As a freshman, I started getting involved with Student Government as a Senator, and I also got involved with the former radio station we had on campus called WIPZ, Ranger Radio. With WIPZ and its radio station, I fought to keep that area and its equipment for the use of the student population. Now, I am the Vice-President of the student organization Studio Parkside, an organization that let's students create podcasts.
Fun Fact
I spent eight months studying in Marburg, Germany and volunteering in Kiel, Germany. And following from that, I try to study as much German as I can.