Fluid Navigation allows students to more easily access information across multiple platforms. Fluid allows pages to render correctly on any size screen.
The reason we have made this change is to allow users to experience a more intuitive and modern solution.
THE FLUID INTERFACE WILL:
Improve the overall user experience with an intuitive navigation design
Streamline navigation so students can find information quicker and more efficiently
Consolidate related information in easy to use tiles
Ensure UW-Parkside is on a supported platform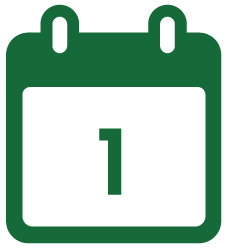 This project is expected to launch Summer of 2023. Watch this page for more information.
Students will use a student homepage and tiles to navigate to pages. Tiles are a way of accessing a group of pages, a single page or a hyperlink.
Students will see three tiles on their homepage: Tasks, Profile, and Student Center.
The Tasks Tile will take you to any tasks or to-do's that need to be completed. This is where you will find any service indicators/holds or to-do's such as completing the terms and conditions agreement.
The Profile Tile will take you to personal information about you, the student. This is where you can update your preferred name, home email address, phone number, home/mail address.
The Student Center Tile will take you to the classic (previous) navigation system/pages. This includes financial aid, class information, enrollment information, advising information, transcripts, etc.
WHAT IS NOT CHANGING
The pages and functionality behind the system are not changing. This is a change to the look and feel of the navigation. At this time there is no change to the Advisor or Faculty Center Homepages.
What are breadcrumbs?
Breadcrumbs are a type of secondary navigation element that reveals the your location on a website. 
How do I go back?
There is a new back button. This button returns to a different page depending on where you are when you select the back button.
You can also click on the home button to return to the homepage.
How do I log out?
Click the actions menu icon (the kebab menu) in the upper right, then select sign out.