FILM: The Death of Stalin (Free Student Screening)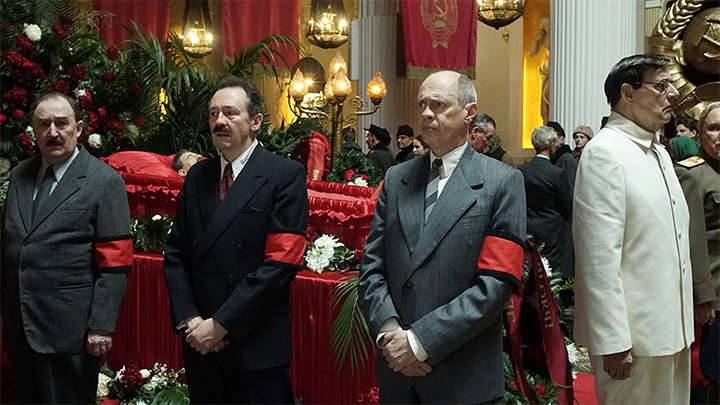 January 26, 2020
5 pm - 7 pm

THE DEATH OF STALIN
Jan 23-26  |  UK, 2017  |  Armando Iannucci  |  English language  |  107 min 
FREE STUDENT SCREENING  Sunday, Jan 26  |  5 pm
Director Armando Iannucci (Veep; In the Loop) is one the world's greatest living satirists of government dysfunction. This film tells the story about the fallout of the Soviet tyrant's demise, and the mad scramble among his various underlings as they clawed their way to replacing him. It is Veep in the Soviet Union, a grand satire driven by profound cynicism about self-obsessed leaders. As Stalin's brain trust makes a frantic attempt to organize his funeral, familiar faces come and go. There are obvious parallels to modern times and the way the movie transforms a dark chapter of Soviet history into a bubbly workplace comedy suggests that history's greatest villains always take themselves too seriously. Selfish leaders are transitory, but no matter who winds up on top, it is only a matter of time before somebody topples the tower all over again. 2018 European Film Awards, winner: Best Comedy; 2017 British Independent Film Awards, winner: Best Supporting Actor, Casting, and Production Design.
Welcome to the 2019-2020 Foreign Film Series. The 38th consecutive season of the UW-Parkside Foreign Film Series (FFS) includes 15 internationally acclaimed films, including: Jean-Luc Godard's New Wave classic Breathless (France, 1960); Hirokazu Kore-eda's Shoplifters (Japan, 2018), which won Best Picture at the 2019 Asian Film Awards; and Secret Ingredient (North Macedonia, 2017), selected as North Macedonia's 2019 Oscar submission and an impressive first feature from director Gjorce Stavreski. The other films in the program have been recognized for excellence in numerous international film festivals and competitions around the world such as the Sundance Film Festival, the European Film Awards, and the Cannes Film Festival.
ADMISSION
Season subscription only. Students are FREE with ID on Sundays at 5 pm.
Visit the box office online (tickets link below) or call campus concierge: 262-595-2307
SCREENINGS
Thursday 7:30 pm
Friday 7:30 pm
Saturday 5 pm and 8 pm
Sunday 2 pm and 5 pm
Foreign language films are subtitled, and subtitles are used on English language films when available.
VENUE
Student Center Cinema
900 Wood Rd. 
Kenosha, WI 53144
Parking: Lot A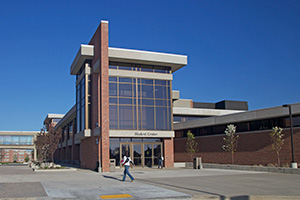 Student Center
The Student Center is a place to grab a quick bite, meet a friend for coffee, hold a meeting or simply sit in a comfortable chair and study. It also houses Academic offices such as Admissions, New Student Services, and the Student Involvement Center.