FILM: Tanna (Free Student Screening)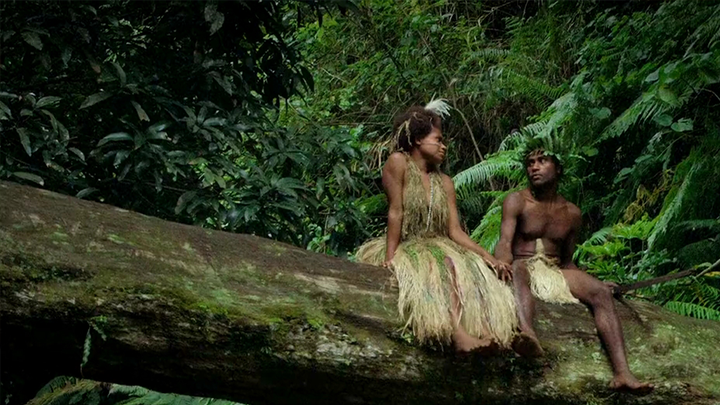 February 09, 2020
5 pm - 7 pm

TANNA
Feb 6-9  |  Australia/Vanuatu, 2015  |  Martin Butler and Bentley Dean  |  Aboriginal language  |  104 min
FREE STUDENT SCREENING  Sunday, Feb 9  |  5 pm
This unique narrative debut from Australian documentary team Bentley Dean and Martin Butler is a soulful folktale encompassing both tragedy and hope. Told with captivating simplicity and yet richly cinematic, it combines ethnographic and spiritual elements in a haunting love story with classic undertones. The film affords us a glimpse into the little-known culture of the Yakel people who live on the remote Pacific island of Tanna at the bottom of the Vanuatu archipelago. The narrative arc of this spectacularly exotic film, replete with visions of grass skirts, penis sheaths, and a spitting volcano, is based on a true story from the Tanna community in the 1980s—think Romeo and Juliet—which resulted in a change in tribal marital laws. Performances from the untrained cast are magnetic; the Yakel people's passion to tell their story is undoubtedly at the heart of the film's success. Like the trees and the birds, each frame feels alive and warm, with shimmering vitality. 2015 Venice Film Festival, winner: Best Cinematography; 2015 London Film Festival, winner: Special Jury Prize.
Welcome to the 2019-2020 Foreign Film Series. The 38th consecutive season of the UW-Parkside Foreign Film Series (FFS) includes 15 internationally acclaimed films, including: Jean-Luc Godard's New Wave classic Breathless (France, 1960); Hirokazu Kore-eda's Shoplifters (Japan, 2018), which won Best Picture at the 2019 Asian Film Awards; and Secret Ingredient (North Macedonia, 2017), selected as North Macedonia's 2019 Oscar submission and an impressive first feature from director Gjorce Stavreski. The other films in the program have been recognized for excellence in numerous international film festivals and competitions around the world such as the Sundance Film Festival, the European Film Awards, and the Cannes Film Festival.
ADMISSION
Season subscription only. Students are FREE with ID on Sundays at 5 pm.
Visit the box office online (tickets link below) or call campus concierge: 262-595-2307
SCREENINGS
Thursday 7:30 pm
Friday 7:30 pm
Saturday 5 pm and 8 pm
Sunday 2 pm and 5 pm
Foreign language films are subtitled, and subtitles are used on English language films when available.
VENUE
Student Center Cinema
900 Wood Rd. 
Kenosha, WI 53144
Parking: Lot A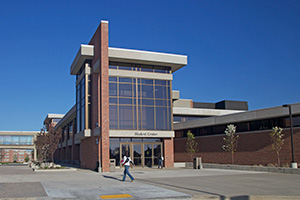 Student Center
The Student Center is a place to grab a quick bite, meet a friend for coffee, hold a meeting or simply sit in a comfortable chair and study. It also houses Academic offices such as Admissions, New Student Services, and the Student Involvement Center.