Take & Make Traveling Cart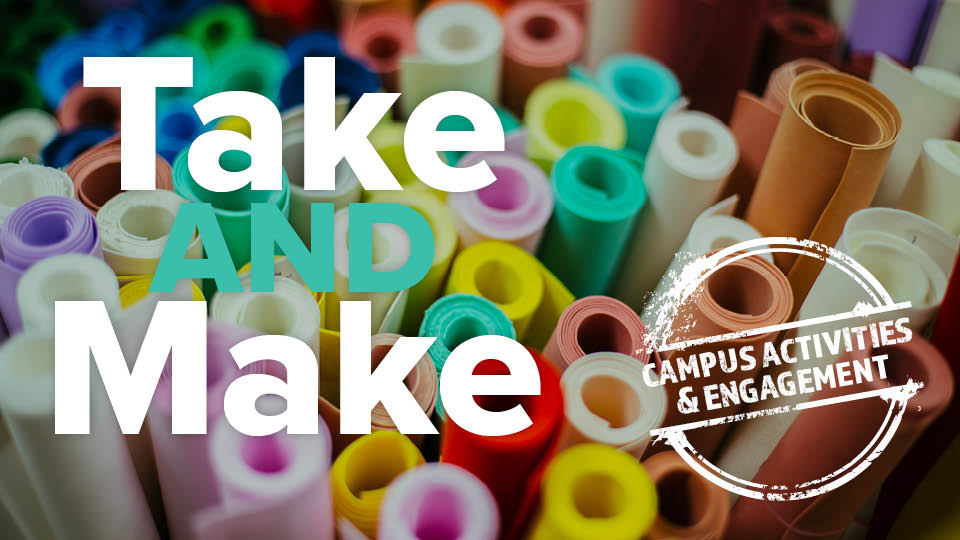 October 13, 2020
Noon - 3 pm

Student Center
We bring the Take & Make projects to you!
Carol will be walking through out the Student Center handing out a variety of craft projects (all supplies included).
If you would like to pick on up from the concierge desk in the Student Center, send us a message and we will reserve one for you!
Sponsors
Campus Activities & Engagement