OMSA Peer Advisor Social Media Takeover - Jada Peters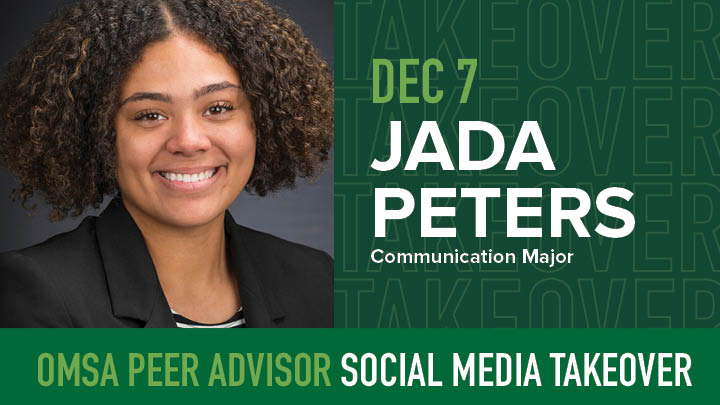 December 07, 2020
8 am - 8 pm

OMSA Social Media
Follow OMSA on Instagram and Facebook to see our Peer Advisors takeover OMSA's social media. In this series, Peer Advisors will share their study tips, self-care routines, and other great info just in time for Finals. Look at our story ahead of time for an opportunity to submit questions!
Jada Peters will take over on Monday, December 7.
Yoger Aguilar will take over on Wednesday, December 9.
Zing Nun Dim will take over on Friday, December 11.
Sponsors
Office of Multicultural Student Affairs