Escape Room- Area 51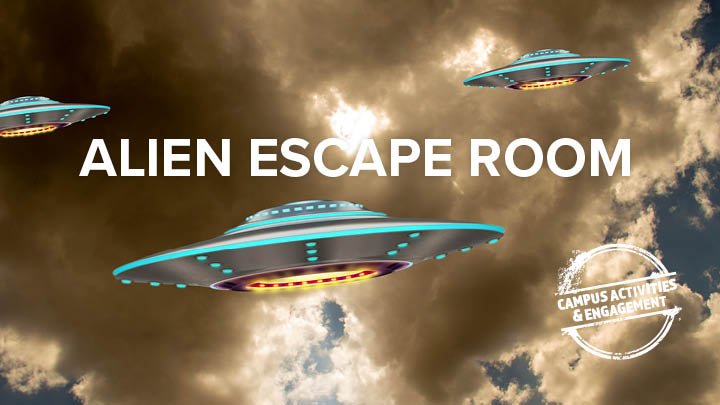 October 12, 2021
6 pm - 10 pm

Student Center Ballroom
Area 51 is an alien themed escape room. Players are told their Uncle is missing. While they are rummaging looking through their missing Uncle's office, they find a secret door leading into a dark laboratory. Players must escape before the alien breaks free from its shackles.
Join us in the Ballroom to show off your problem solving skills in our own Escape Room! Can you make it out in time?
*Early sign up begins at 5:30pm for a 20 minute time slot. Otherwise, just show up. Last game is at 9:40pm.
*Each 20 minute time slot can accommodate a group of 8 people.
Contact(s):
Campus Activities & Engagement

Sponsors
Campus Activities & Engagement