AUTONOMOUS VEHICLES: They're coming, Are you ready?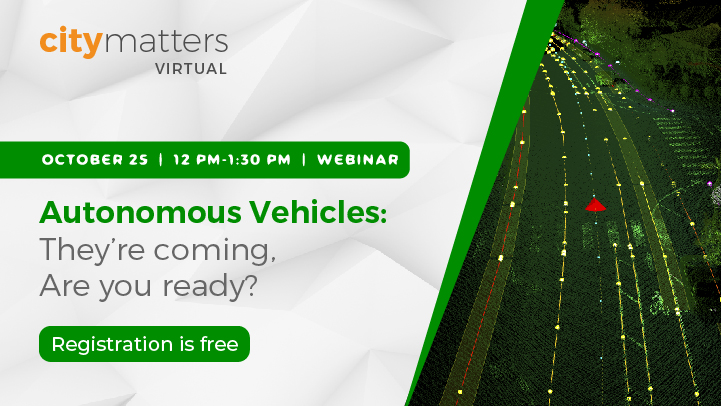 October 25, 2021
Noon - 1:30 pm

Virtual (Zoom)
What does autonomous vehicles (AV) really mean anyway? What is level 5 autonomy? Are there applications for AV outside of consumer transport? How do national, state and local regulations affect the adoption of AV technology? Which state or region in the Midwest has a head-start on adopting AV? Is there an opportunity for Wisconsin to participate or better, become a national leader?

Join us October 25 from 12 pm to 1:30 pm CST for the first in a series of technology seminars. Don't miss key insights from regional industry leaders and experts. Registration is free.
Panelists
Andi Bill
Director of Transportation Information, UW-Madison
Ms. Andrea Bill is currently the Associate Director with the Traffic Operations and Safety Laboratory and Director of Transportation Information Center at the University of Wisconsin-Madison. Her current research incorporates aspects from traffic operations and traffic safety, with a specific emphasis on discovering new and innovative ways to address traffic crashes.
Jerry Deschane
Executive Director, League of Wisconsin Municipalities
Since 1898, the League has represented and provided education for Wisconsin's cities and villages. Deschane is the League's 5th Executive Director. His 30-year lobbying and association management career includes clients ranging from the home building industry to bicyclists. He's been on local school boards for more than twenty years and has also worked as an association management consultant and writer. A native of Wisconsin, Jerry is a Certified Association Executive and graduate of the Institute for Organization Management. His background and education are in radio news broadcasting.
Ray Mandli
President, Mandli Communications
Based in Madison, Wisconsin, Mandli is an industry leader in specialized highway data collection and the integration of 3D pavement technology, mobile LiDAR, and geospatial data collection equipment for various Departments of Transportation throughout the United States. Together with a suite of supporting GIS software and services, Mandli has enabled their clients to design, manage and maintain safe and efficient transportation infrastructure networks.
Since 1983, Mandli has worked with over 30 states across the country, and has brought technology solutions to several nations outside of the U.S. Mandli functions exclusively from the Wisconsin office, and all data is processed and reduced in-house.
Moderator
George Vukotich, Ph.D.
Founding Director, Center for Research in Innovation and Smart Cities, UW-Parkside
George brings with him experience that includes building FinTank – Chicago's FinTech hub along with having helped build 1871 which has been recognized as the #1 tech hub in the world. In addition, he has worked in Corporate America with firms including IBM and Accenture. He has also been an educator working as a professor, department chair, and dean of a college of business. He has helped build startups, is a startup mentor, and investor. In addition, he has written books related to change and innovation. More information about George can be found at www.georgevukotich.com.
 
Sponsors
Waymaker Group, University of Wisconsin-Parkside, Wisconsin ACES, Godfrey Kahn, MKE Tech