Photo Exhibit Opens: The Hunger Next Door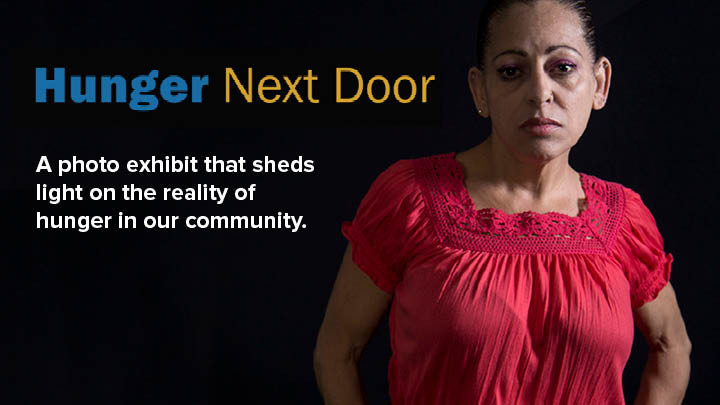 November 29, 2021
All Day
Student Center, the Bridge
Nov 29-Dec 10
Hunger Next Door is a photo exhibit that sheds light on the reality of hunger in our community.
The project has a dual purpose: to empower people living in poverty and to raise awareness about hunger in our community. With the hope of changing the dialogue surrounding those who struggle with hunger, four families generously share their private lives in pictures. This traveling photo exhibit digitally documents a day-in the-life; revealing their past, present, and their wishes for a brighter future.
About the Exhibit
Four families were given digital cameras to tell their story through photos. These families generously shared their privacy with the hope of changing how we view, understand, and work to solve hunger.
Each family took photos capturing the challenges they face on a daily basis, and the ways they make ends meet so they can continue to feed themselves. These photos represent the untold stories of an alarming number of Wisconsinsites who know what it's like to worry about having enough food. Each year, 1 in 4 families in our community struggle with hunger.
These are your neighbors and ours — these are the stories of Hunger Next Door.
Contact(s):
Center for Community and Business Engagement
cbe@uwp.edu
Sponsors
Hunger Relief Federation of Wisconsin