Writer's Workshop with Calvin Brown Jr.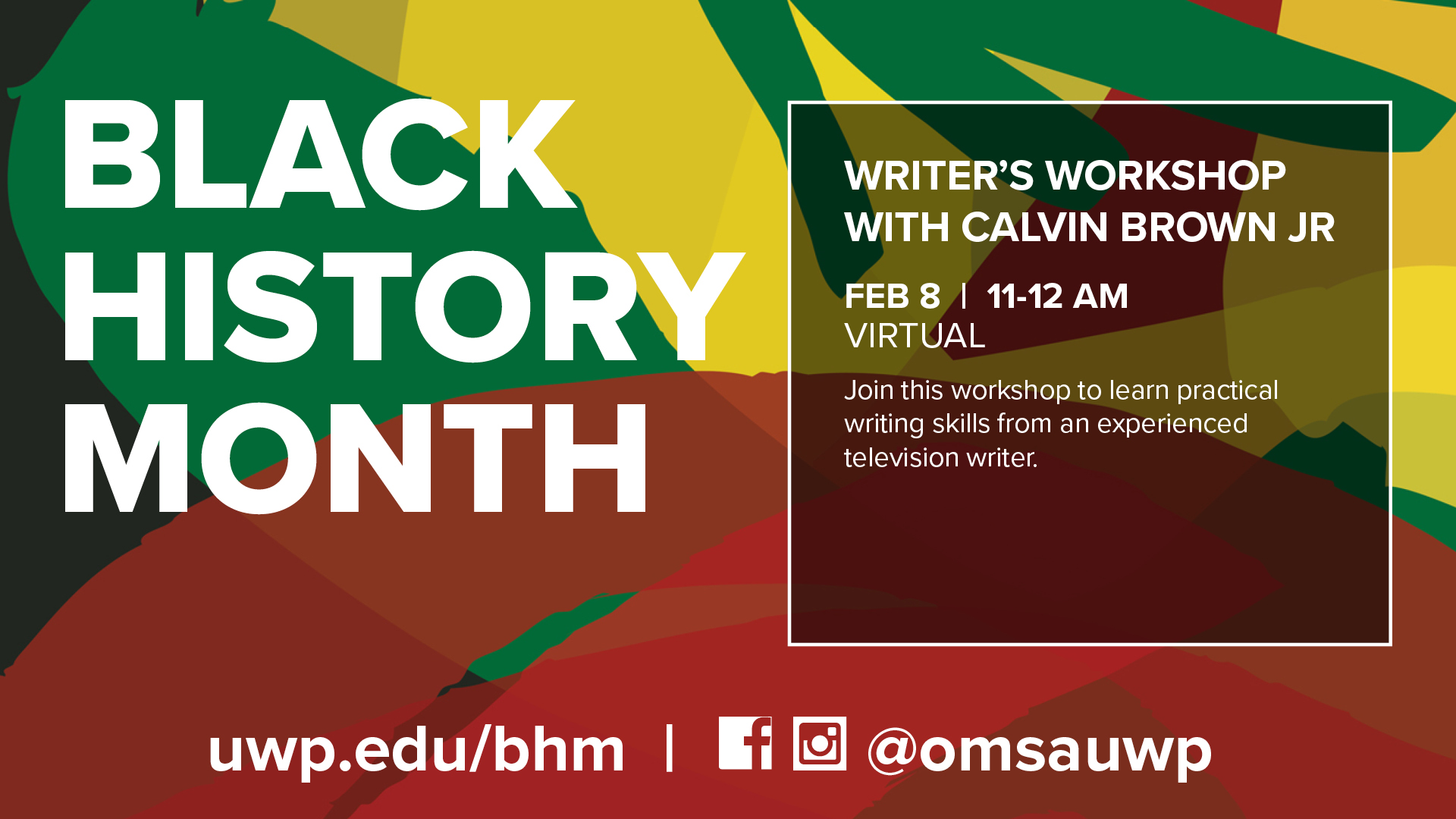 February 08, 2022
11 am - Midnight

Are you interested in film and television? Participate in a writer's workshop with Calvin Brown Jr. Join this workshop to learn practical writing skills from an experienced television writer.
Click here to join virtually on Tuesday, February 8 at 11 am.