Insider Knowledge on Getting Hired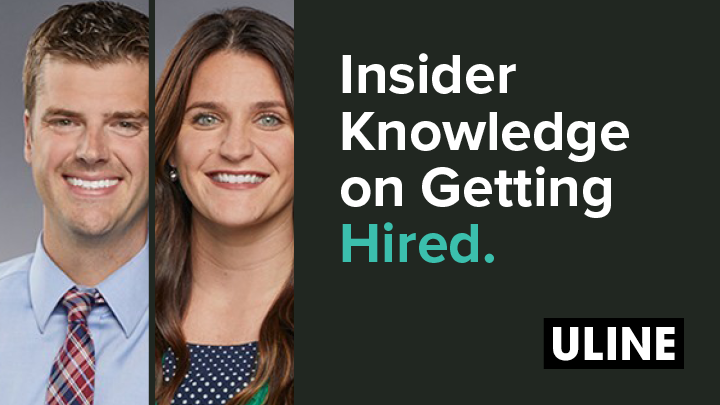 February 16, 2022
Noon - 1 pm

Molinaro Hall, L107
A presentation by professional recruiters on job searching and hiring tips for any career industry.
With over 12 years of recruiting experience, Jordan Bryant is passionate about helping individuals align their passions and their career. As the Manager of Uline's Campus Recruiting Programs, he brings a unique perspective of working with a wide variety of students from all backgrounds. Jordan will offer valuable insight and advice for students interested in being the best they can preparing for the job market, career fairs, job searches, job interviews, and finding that "best fit" for a first job out of college.
Associate Recruiter Jaclyn Tenuta started her Uline career as a Customer Service Representative. She has been working in HR for three years and loves building relationships with her candidates to help them find the right position at Uline. Jaclyn will share her advice with students on preparing, searching for, and finding the right fit for a first job out of college at Uline as well as other organizations.
Don't miss this presentation by top Uline recruiters on job searching strategies and hiring tips for Uline and valuable recruiting and hiring insight for any career industry.
Sponsors
Advising and Career Center