Movie: Encanto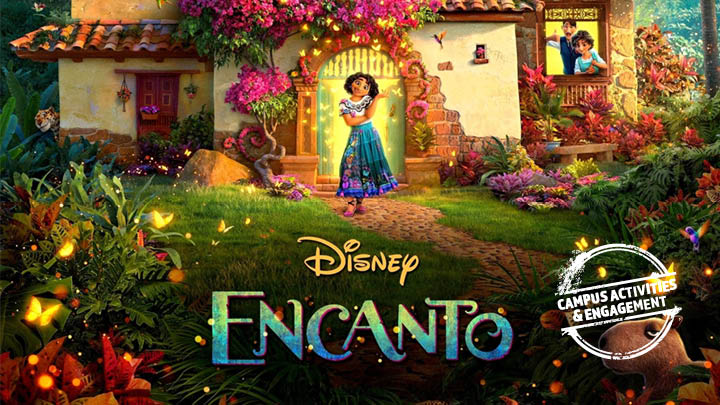 February 01, 2022
9 pm
Student Center Cinema
The Madrigals are an extraordinary family who live hidden in the mountains of Colombia in a charmed place called the Encanto. The magic of the Encanto has blessed every child in the family with a unique gift -- every child except Mirabel. However, she soon may be the Madrigals last hope when she discovers that the magic surrounding the Encanto is now in danger.
Free Candy and admission!
Shows at 6:30 and 9:00!
Campus Activities and Engagement
Contact(s):
Carol Dalton

Sponsors
Campus Activities & Engagement