WorkForce 2022: Jobs, Internships, and Graduate Schools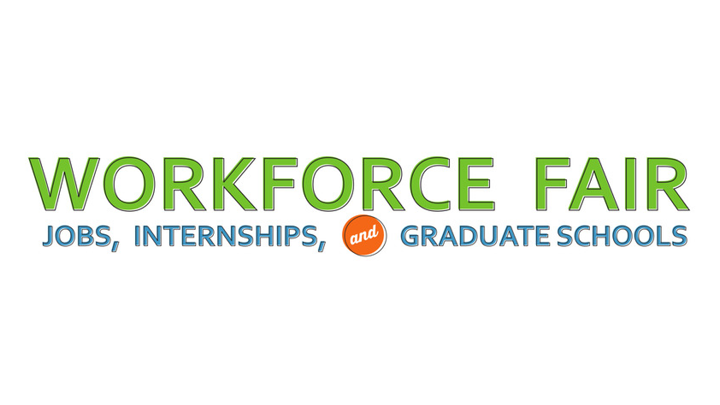 February 22, 2022
3 pm - 7 pm

Virtual (Handshake)
What will your next step be in your career journey? Whether you've been thinking about your first internship or full-time position, grad school or a gap year, WorkForce Fair: Jobs, Internships, and Graduate Schools could be the place to find it.
WorkForce is a great way to get a leg up with organizations that interest you and make connections. A virtual format will enhance the experience, allowing you to:
Meet with organizations. Interact with recruiters through video, audio, or chat.
Discover new opportunities. Get personalized recommendations based on your Handshake profile for which employers to connect with.
Never wait in line, ever. Pre-schedule 10 minute 1:1s or 30 minute group sessions with organizations ahead of the fair or on the day-of.
WorkForce is not a specialty fair – it allows corporate and non-profit organizations recruiting for part-time, full-time, service year and internship opportunities, plus graduate schools to all recruit in the same place at the same time. Not sure what you want to do? No problem! There's a lot of variety for you to choose from!
Event coordinated by Wisconsin Private Colleges Career Consortium